Amy is furious with Sheldon in Big Bang Theory season 10: Watch episode 16 live stream online
Sheldon and Amy have their first fight since moving in together in The Big Bang Theory season 10.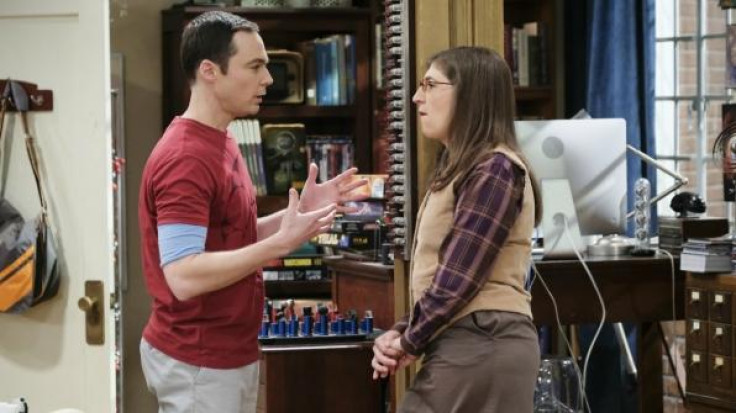 The Big Bang Theory season 10 returns with all-new episode this Thursday where Amy Farrah Fowler is furious at her boyfriend Sheldon Cooper for sharing the intimate details of their relationship with his colleagues at his university.
Episode 16 is titled The Allowance Evaporation, which will air on 16 February at 8pm EST on CBS Network. The official synopsis reads as follows:
Sheldon and Amy have their first fight since moving in together, and Koothrappali is shocked at the realities of financial independence when he stops receiving support from his father.
Click here to watch the premiere episode via live stream online. You can also click here to watch it online (only in the US).
A promo for the episode shows Sheldon and Amy having a dinner with colleague Bert, who asks them, "How did you guys meet?" Sheldon replies, "Actually, we met online," and Amy adds, "Our first date was at a coffee shop!"
"Although, unlike your date," Sheldon says pointing towards Bert, "She showed up." Bert then admits that he envies their relationship and says, "Other than you two having sex once a year, you are the perfect couple." Hearing this Amy nearly chokes on her drinks, and asks, "You know about that?"
Bert tells her that everyone at the University knows about it. Following this, she asks her boyfriend, "Were you aware of this?" Sheldon replies, "Noo.. I only told Leonard, Howard, Raj, Kripke, Professor Wu, Professor Cline and a lunch lady in the cafeteria. How everyone else found out is a mystery to me."
Amy is clearly furious at Sheldon and to know how the lovebirds will resolve this fight, keep watching The Big Bang Theory every Thursday on CBS Network.
© Copyright IBTimes 2023. All rights reserved.