Amy Winehouse biopic: Singer's father urges fans to boycott 'misleading' film about her life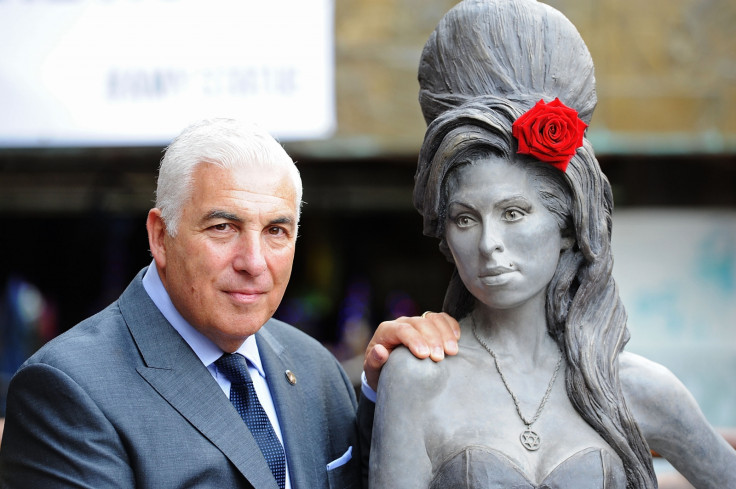 The father of the late Amy Winehouse has called for fans of the late singer to boycott a film about the multiple-Grammy winning artist's life and tragic death.
Having already threatened to take legal action to prevent the biopic from being screened in the UK, Mitch Winehouse is now focusing his energy towards sabotaging the project.
Speaking to Philp Scofield and Amanda Holden on This Morning , Mitch claimed that the film portrayed his daughter - who died from alcohol poisoning in a 2011 - in a negative light. The former taxi driver also insisted that the documentary directed by Senna director Asif Kapadia also inaccurately paints him as an absent father, when that couldn't be further from the truth.
"Half of me wants to say don't go see it," he said. "But then the other part of me is saying maybe go see the videos, put your headphones in and listen to Amy's music while they're watching the videos.
"It's the narrative that's the problem."
Since the Back to Black hit maker's death her family have established the Amy Winehouse Foundation which tries to educate young people about the dangers of drugs and alcohol.
He pointed out that the filmmaker had used a clip of him talking about Amy not going to rehab from 2005, a time when he didn't think she needed to go, but didn't include the fact that he was the one that later urged her to seek professional help.
Mitch previously said that despite several edits being made on his request, he was furious that filmmakers hadn't done a better job of honouring his daughter's memory.
"I felt sick when I watched it for the first time," Mitch told The Sun. "Amy would be furious. This is not what she would have wanted."
He added: "I am painted as being an absent father during her last years. It gives the impression the family weren't there."
Mitch also told the Mirror how "disappointed" he was, saying: "This could have been a great film."
In a statement on behalf of the Winehouse family a spokesman said they "would like to disassociate themselves from the forthcoming film about their much missed and beloved Amy".
The spokesman continued: "They feel that the film is a missed opportunity to celebrate her life and talent and that it is both misleading and contains some basic untruths. There are specific allegations made against family and management that are unfounded and unbalanced."
Amy is due to be shown at the Cannes Film Festival next month (from 13 May), and is set for release in the UK on 3 July.
© Copyright IBTimes 2023. All rights reserved.