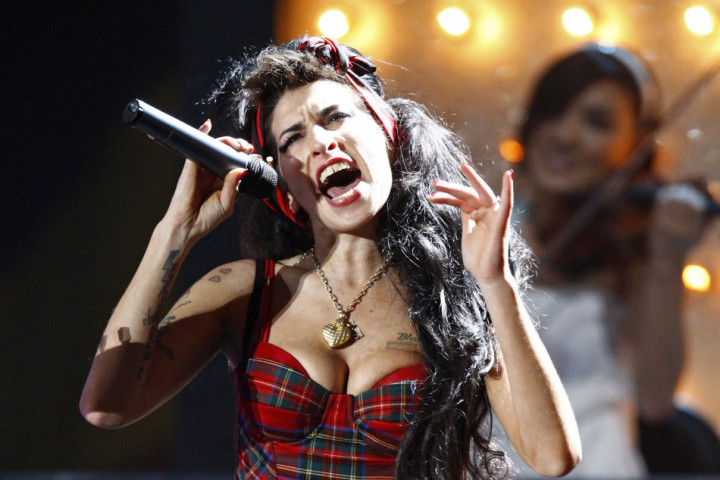 Amy Winehouse's possessions and photographs are being exhibited at the Jewish Museum in Camden. The exhibition runs till 15 September and is titled Amy Winehouse: A Family Portrait.
According to the BBC, the exhibition contains clothes, books, shoes and other personal items of the late singer and is a collaborative effort between Winehouse's brother, Alex Winehouse, and his wife, Elizabeth Selby, the curator of the Museum.
The singer's brother has added a personal touch to the exhibition by writing captions for every item on display. The museum's chief executive, Abigail Morris, stated that the visitors will find the exhibition moving.
"And it carries on being moving. Every time I go around there is something else that catches me. It is a really honest exhibition and you get a sense of the real person - as well as being a big, famous icon she was from a very strong, loving family and that really comes across," Morris stated.
Selby stated that the touching captions by her husband really helped bring the exhibition together.
"You get a sense of a very strong brother-and-sister relationship that's very typical - it is very affectionate but also perhaps they sometimes didn't get on," Selby stated.
Winehouse was an addition to the 27 Club, when she died in July 2011. She turned her struggles with addiction into Grammy Award-winning songs. Her album Back to Black shot to the top of the charts after her death. It is also the UK's best-selling album of the 21st century.
Toxicology reports revealed Winehouse was not killed by drugs but died from the effects of alcohol withdrawal. 416mg of alcohol per decilitre was found in her blood, which is enough to induce a coma. The first inquest into Winehouse's death found she had died from alcohol poisoning but the inquest had to be heard again because the coroner lacked the proper qualifications to reach a verdict. The second inquest stated that Amy drank herself to death.
She was found dead in her north London home by her bodyguard. Paramedics arrived shortly afterwards but she was pronounced dead at the scene.
For information on the exhibition and ticketing details, click here.