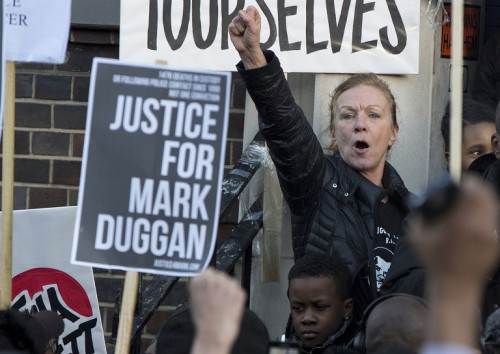 Authorities fear a fresh outbreak of rioting in London as anarchist groups try to exploit simmering tensions stirred by the Mark Duggan inquest verdict.
An inquest ruled that 29-year-old father Duggan was lawfully killed when he was shot dead by armed police, who stopped a taxi he was travelling in, in August 2011.
His death sparked days of riots across London and the UK, and police fear there could be further disorder following last week's verdict.
David Lammy, the Tottenham MP and a former Labour minister, said: "I am aware that there is potential for conflict with anarchist elements and criminal elements seeking to exploit the situation. I've had contact with the police who have been looking at this over many, many months."
Lammy said he had witnessed "anarchist elements" join a protest outside the High Court after the inquest's ruling.
"There are groups seeking to exploit the situation by winding up some of the supporters," he said.
Protesters suggested there could be unrest on the Broadwater Farm estate where Duggan lived.
One man told reporters after the inquest: "Plans are being put in place. These police officers should be worried, very worried."
Another added: "The first riot was nothing."
A local community leader warned anarchist groups had leapt on to the family's campaign and criminal gangs had warned of violence on the BlackBerry messaging system.
"They are not going to take this lying down. They will retaliate at a time of their choosing," he said.
Meanwhile, a vigil involving more than 500 people outside Tottenham police station passed off peacefully on Saturday.
Carole Duggan called for a fresh investigation by the Independent Police Complaints Commission into her nephew's death.
"Mark did not get the justice he deserved from the inquest so we have no alternative but to go back to basics, start at the beginning," she said.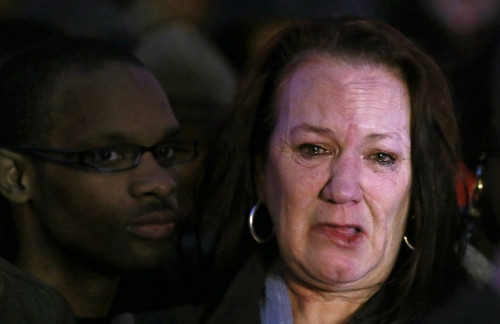 His mother Pamela admitted that her son was "no angel", but described him as a happy-go-lucky family man with a sense of humour.
In contrast, the Metropolitan Police said he was a key member of the feared Tottenham Man Dem gang and had a long history of criminality.
Shortly after the shooting, rumours were spread by a gangster that one of Duggan's criminal associates had been a police informant.
During the inquest, evidence emerged that the same gangster sent a fabricated report to police claiming the associate had tried to settle scores with gangland rivals by tipping off detectives to their activities. In that report it claimed the police operation that ended with Duggan's death began when the informant provided information about his plans to buy a gun.
The campaign against Duggan's former associate was so extreme he received death threats.
After almost three months of evidence the jury decided Duggan had been carrying a gun in the taxi but had thrown it over a nearby fence before he was shot.
His family questioned how the killing could be found to be lawful when Duggan was unarmed.
But the jury accepted the firearms officer's statement that he believed Duggan was armed and that his life and those of others were in danger.
His family have reacted with anger and police leaders have revealed plans to halt the breakdown in relations with the black community.
UK Home Secretary Theresa May is preparing proposals to curtail police stop and search, which is blamed for souring relations with young black people.