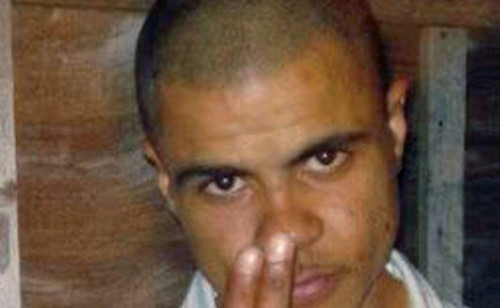 Mark Duggan has been described as a loving family man and one of the top 50 most dangerous criminals in Europe. His relatives have promised to prove he was more the former than the latter.
The inquest into his death, which ruled the 29-year-old was lawfully killed by an armed police officer on August 4, 2011, has sparked outrage from his family and friends.
The verdict by a jury of 10 members of the public at the High Court has been hotly disputed by Duggan's supporters – as has the debate about Mark Duggan the man. Was he a doting dad or a dangerous gangster? A menace to society, or a man who was moving away from violence? Those who were close to him and the police have sharply contrasting views.
Reality appears reluctant to provide any easy answers and the claims of the police and family each hold weight of their own.
Duggan's ties with the criminal underworld were strong enough for him to be under police surveillance, but according to his mother Pamela it was a life he was also trying to leave behind.
When Duggan was killed he had been one of six men being watched by police for involvement in the Mandem Crew – a notorious street gang with links to the Turkish criminal underworld and believed to be behind two murders and a number of shootings.
At the inquest, Det Ch Insp Mick Foote said members of the north London gang were seen by the authorities as: "the most violent people in London, outside London and stretching across Europe. They were involved in a number of murders, attempted murders and conflict with other organised criminal gangs from opposing areas."
Duggan's close ties to gang members during his short life are shown in a slew of tribute videos published on YouTube in the wake of his killing. References to postcode rivalry and gangs and feuds litter the raps and the comments section of these bragging productions.
The dad of four also had the nickname 'Starrish Mark' for his role in founding a spin-off gang from Mandem, named the Star Gang. Family and friends deny Duggan was a drug dealer.
He had been arrested on suspicion of murder, was believed by police to have shot someone in a nightclub and to have used a gun in a nightclub car park, months before he was killed. Officers had also arrested him while allegedly driving in vehicles containing guns and ammunition.
Duggan's state of mind prior to his death had also been affected by the slaying of his cousin Kelvin Easton outside a bar in east London in March the same year.
At the inquest much of the evidence provided against Duggan was low quality and marked 'E' for accuracy – the lowest grade.
The officers who shot him dead believing he was carrying a gun – a Bruni Olympic pistol, which he had collected from an acquaintance 15 minutes earlier, on August 4. But he had thrown the firearm away and was not holding it when he was shot.
This fact saw the 'lawful killing' verdict labelled "perverse" by Marcia Willis Stewart, the Duggan's' family solicitor.
For the community in north London where Duggan was born and raised as well as some observers, what happened to him was an injustice, whatever his reputation. The official record will show police shot dead an unarmed man in the street.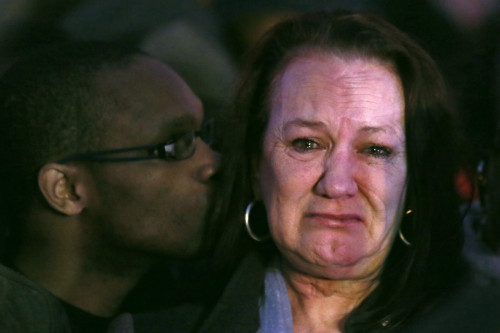 His mother Pamela said of her son: "He wasn't a stupid man, he was a peaceful man. His kids idolised him, they keep saying: 'where's my daddy? What happened to my daddy?' He'd rather sit at home playing with his children than go out on the street – that's how he was."
With an application for a judicial review of the inquest now possible by the family, the fight for the truth about Mark Duggan looks set to carry on.