Ancient Amphipolis Greek Tomb Complex is 'Important Find', Says Greek PM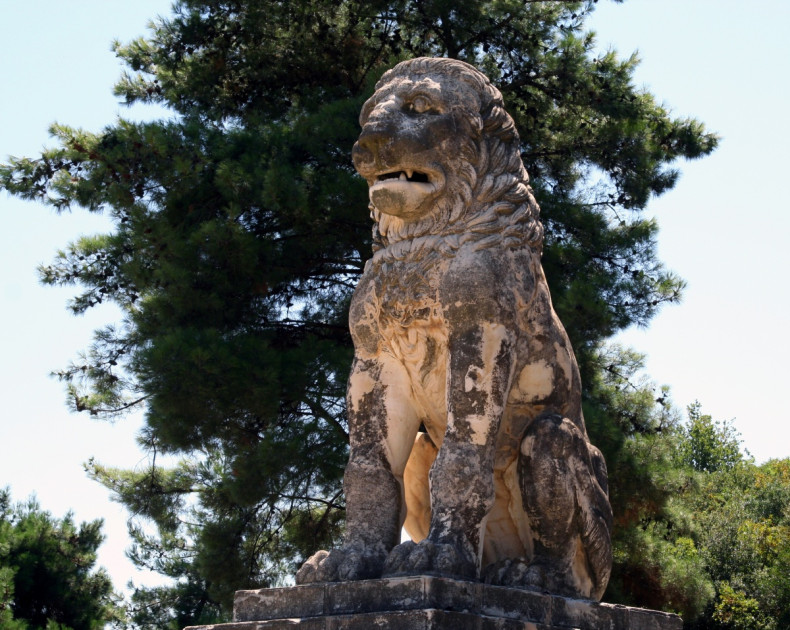 Greek archaeologists have spent the last two years unearthing a massive burial mound complex at Kasta Hill, in the northern Greek region of Serres, believed to be the tomb of an important figure from 320-300 BC, after the death of Alexander the Great.
According to the Athens-Macedonian News Agency, Greek prime minister Antonis Samaras visited the excavation site of Ancient Amphipolis today and spoke to locals, before being given a guided tour by the archaeologist in charge, Katerina Peristeri.
"It is clear that we stand before an extremely important finding," Samaras said adding that the land of Macedonia continues revealing unique treasures that "weave the unique mosaic of our Greek history".
Guarded by sphinxes
The burial mound measures 497m across, and is almost a complete circle carved in marble, which would have been imported from the nearby island of Thassos.
A wide path leads to the tomb where the entrance is guarded by two statues of sphinxes, also carved from marble.
"I believe all these findings have allowed archaeologist Katerina Peristeri to be optimistic that this is a unique burial monument, which – as she said – dates between 325BC and 300BC. Regarding the key question, the excavation will reveal the identity of the deceased. The excavation will continue at a pace dictated by the finding as well as the scientific ethics," Samaras said.
It is not clear how much the archaeologists have so far excavated, but the newly-elected mayor of Amphipolis, Constantinos Melitos said that "the premier's visit means the excavation is expected to reveal something significant".
The Lion of Amphipolis
Amphopolis was once an important naval base and the birthplace of three famous admirals from the Macedonian period – Nearchus, Androsthenes of Thasos, and Laomedon (a close friend of Alexander the Great).
The famous Lion of Amphipolis, one of the best preserved monuments from 4<sup>th century BC, was found in 1912 by the Greek Army in the river bed of Strymónas river.
Archaeologists believe that it once stood at the highest and most central point of the Kasta Hill mound. It now stands next to the old bridge over Strymónas river, on the street Amphipolis-Serraiki Akti.
There are several theories surrounding the Lion of Amphipolis. Some believe that Laomedon's grave is marked by the lion, while others believe that the statue was erected by Agnon and dedicated to the 10,000 people killed in the battle of Draviskos, another ancient city in Serres.