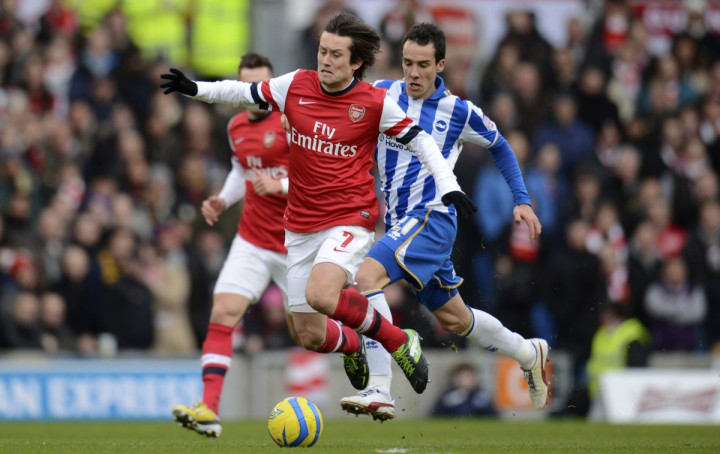 Former Brighton star David Lopez has told IBTimes UK his one-time Athletic Bilbao team-mate Ander Herrera has the talent to follow David Silva, Juan Mata and Santi Cazorla's successful footsteps in the Premier League.
Lopez, who is now a free agent after two seasons at Brighton, played alongside Herrera at Athletic Bilbao before making the move to England.
Herrera is now making the same journey from Bilbao to these shores, Lopez has discussed the Spaniard's adaptation with IBTimes UK.
"He will not have any problems because of his talent and his behaviour. There is much talk that the football in England is different but I am also like him, more technical than physical, and I think he will counteract [the lack of physique] with his special technique. He will not notice any change and have a good role at United.
"Ander [Herrera] has the same style of Mata, Cazorla or Silva. They all like the passing game and having possession. Like them, Ander has joined a huge team and this is going to help him to success because the big teams like to dominate the games and Herrera also likes that.
"Furthermore, he will have Mata as a teammate and I am sure that, together, they will destroy more than one defence".
Questioned about whether he will be Louis van Gaal's number ten or if he would fit better into a deeper role, Lopez said: "It depends what van Gaal wants from him.
"Last season Valverde [the Athletic Bilbao manager] gave him a lot of freedom by using two more defensive midfielders behind him while with Bielsa he played a little bit different [deeper]. Ander likes to get the ball from the backline and shape the game.
"Van Gaal provided an opportunity for players like Xavi and Iniesta at Barcelona as these are the type of player he likes. Ander has that kind of game, that way of playing. I believe United have signed him for that reason and because Ander has proved he has the talent to succeed at a high level."
Lopez believes that the 24-year-old midfielder can become a leader in the near future but avoids comparing him with legends like Paul Scholes yet.
"He is not going to be a leader just yet but he will probably slowly become a favourite for the supporters and in the dressing room. Now he will try to adapt to the team, little by little until taking a bigger role.
"Scholes is a legend. Their styles are similar but it is too soon to compare Ander with him".