Norway Mass Murder Anders Behring Breivik Ruled 'Not Insane'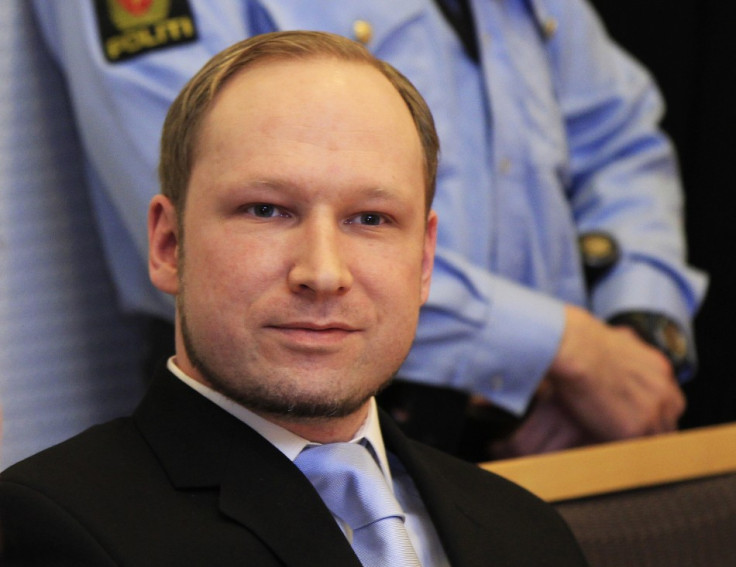 A new psychiatric examination has ruled Anders Behring Breivik, who killed 77 people during a massacre in Norway last year, is not criminally insane.
The findings contradict a previous evaluation of Breivik in November which found him to be psychotic and suffering from paranoid schizophrenia during and after the attacks.
The conclusion arrives as Breivik, 33, is due to go on trial 16 April on terror charges for the massacre on 22 July, 2011.
The Oslo court said in a statement: "The main conclusion of the experts is that Anders Behring Breivik is found to be not psychotic during the time of his actions on July 22, 2011. That means that he is considered criminally responsible at the time of the crime."
The new assessment made by psychiatrists Terje Toerrissen and Agnar Aspaas came on request from the court after widespread criticism following the first diagnosis.
The latest report is not definitive and a final ruling on Breivik's mental condition will be made by a five-judge panel near the end of his trial.
The question of his sanity rules whether Breivik will be sent to a psychiatric ward or to jail. If he is found guilty and the judges agree on the latest psychiatric report, Breivik could face 21 years in prison with the potential for indefinite extensions if he is considered a danger to society.
Breivik has confessed to killing 77 people in two attacks on 22 July, but does not accept the charge of committing a terrorist attack.
The first attack appeared in Oslo, where eight people were killed after a car bomb planted outside a government building detonated.
Breivik then travelled to the small island of Utoeya northwest of the capital where he spent more than an hour shooting and killing another 69 people, mostly teenagers, at a camp where the youth wing of the governing Labour party was holding its annual summer get-together.
© Copyright IBTimes 2023. All rights reserved.