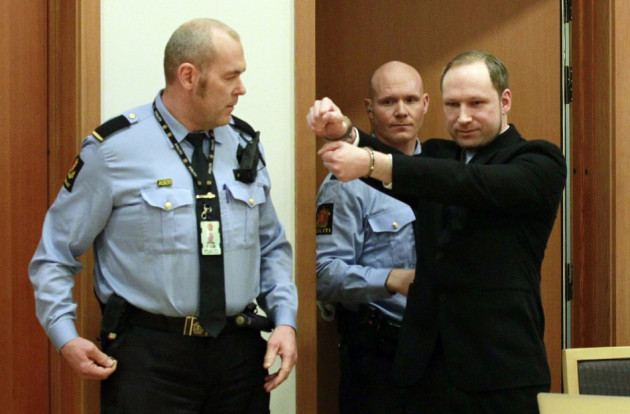 A Norwegian court is due to deliver its verdict on mass killer Anders Behring Breivik, who massacred 77 people and injured 242 others in a murderous rampage against multiculturalism in 2011.
A panel of five judges will decide on whether to send Breivik to jail or mental asylum.
Prosecutors have demanded a verdict of insanity, despite objections by families.
If he is pronounced insane, an indefinite period of mental treatments and a solitary stay in a one-man psychiatric ward would await Breivik. His condition would be subjected to review every three years.
Breivik called an insanity verdict "worse than death".
If he is found sane, he can have a relatively comfortable cell with facilities including a computer, newspapers and a separate exercise room in the high -ecurity Ila prison on the outskirts of Oslo.
"He has made it clear that if he is convicted as legally insane, he will appeal. If he is convicted as sane, he will accept that," said Geir Lippestad, Breivik's defence lawyer.
Breivik argued in favour of a verdict of sanity as he wanted to make his act a political statement against Norwegian "Islamisation" and multiculturalism.
Though the maximum sentence in Norway is 21 years, it can be extended indefinitely if the defendant is seen as a danger to society.
Two court-appointed psychiatrists gave opposing conclusions on Breivik's mental condition, with one certifying him as a paranoid schizophrenic and the second as sane. Breivik was also described as suffering from a series of mental conditions by a number of experts who testified during the course of the 10-week trial.
Breivik, a right-wing extremist, carried out the massacre by first detonating a fertiliser bomb near a government building in Oslo which killed eight people.
He then travelled to Utoya island to carry out a shooting spree at a summer camp for young people organised by the ruling Labour party.
During the trial, Breivik never expressed remorse as he described the details of the killing, how he shot down his victims as young as 14 years, some in the head at point blank range.