Former world number one Andre Agassi has earmarked Nick Kyrgios and Alexander Zverev as the two players capable of challenging the Big Four but wondered whether they could actually do it.
Roger Federer, Rafael Nadal, Novak Djokovic and Andy Murray have more or less dominated tennis over the past decade.
With the four combining to win a massive 51 Grand Slams since Federer won his first Wimbledon crown back in 2003, many have wondered which players from the next generation will be able to challenge them, let alone emulate them.
The general consensus seems to favour Zverev, who reached a career-high world number three ranking last year as he won five titles, and Kyrgios, who many consider the most talented prospect today, having started his 2018 off with victory in the Brisbane International.
"There is a big difference between who has the talent to succeed the Big Four at the top of the game now and who can actually do it," Agassi told Tennis365. "There is an intangible factor that means you just don't know how a player will develop.
"Nick Kyrgios has a talent that is potentially unparalleled in the tennis world, but how much would you bet on him? Alex Zverev, that guy has a big game and he seems professional and focused, but there is so much that goes into the psyche of being the best versus trying to get there.
"At the moment, we are talking about talent, but you just can't say where they will take it."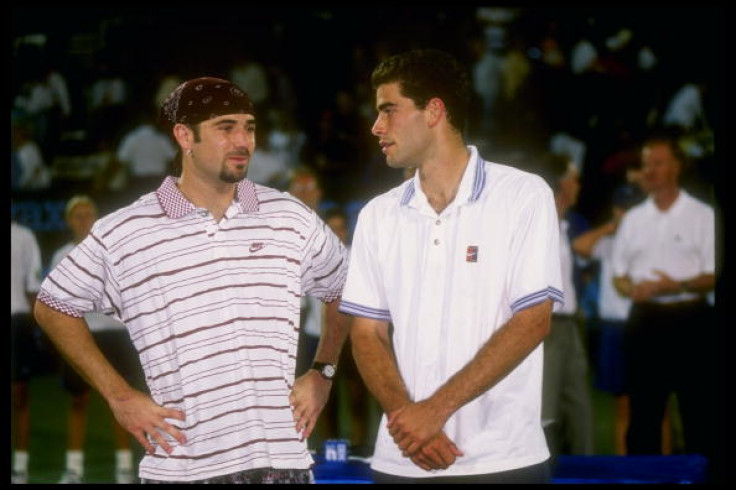 Agassi cited the example of his long-time rival Pete Sampras, who he believed did not have the capability to succeed, only to go on to become world number one and win 15 Grand Slams.
"If you take Pete Sampras as an example, I watched him practise when he was 17 and I hadn't seen him since he was a kid playing 12 and under tennis," Agassi explained. "I see him at a professional tournament and I am like ranked three in the world and I feel sorry for him.
"I looked at him and thought this guy is not going to get anywhere. I feel so bad for him. He is not going to amount to anything. I mean, he can't hit a backhand, he looks so lazy and thoughtless out there practising and then he rolled over his arm, his mind went somewhere – and look what he achieved.
"You just don't know who can do it, when it happens. It's a trampoline affect and some guys bounce on it and then you can't stop them. Others you think are going to make it and they just fade. It's that extra factor that you just can't see that makes all the difference."