Juventus midfielder Andrea Pirlo has revealed his disappointment after missing out on a move to Chelsea in 2009.
The Italian World Cup winner was on the verge of joining up again with former AC Milan boss Carlo Ancelotti, before the Rossoneri pulled the plug on negotiations.
Ahead of Juve\'s crunch Champions League group match against Chelsea on Tuesday, Pirlo admits he regrets talks breaking down and says a move to English football may still be a possibility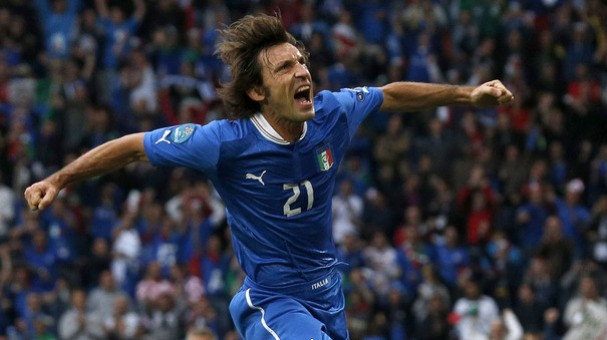 \"Milan wouldn\'t let me go,\" he said. \"I have a very strong connection with Ancelotti so I was in touch with him when he went to Chelsea and I\'m still in touch with him now he\'s at Paris Saint-Germain.
\"I had already started negotiating with the people at Chelsea but then finally Milan didn\'t let me go. That\'s why I stayed.
\"Certainly it would have been a different experience that I\'d have liked, especially when I was 30 years old. So why not? But unfortunately it didn\'t happen.\"
Regarding a possible move to England, Pirlo said: \"I don\'t know what might happen, you never know. I still have two years left with Juventus, this season and next.
\"I like English football a lot. There are plenty of very good teams. They are very aggressive so it\'s always entertaining to watch.
\"It wouldn\'t be a problem for me fitting into that particular style because I\'ve played with different players with different characteristics throughout my career.\"
Pirlo played an intrinsic role in Italy\'s Euro 2012 campaign, which saw them overcome England and Germany in the knock-out phase before succumbing to Spain in the final in Kiev.
Under Ancelotti, The Blues claimed the league and cup double in his first season, before the Italian boss\' second term saw an inability to contest in Europe or domestically lead to his sacking at the end of the campaign.
The 33-year-old has never ventured outside the confines of Italy during his career, having played for three of the country\'s biggest clubs in Inter and AC Milan, as well as Juventus.
Should he see out the remainder of his contract at the Bianconeri, Pirlo may be tempted to move to the Premier League, however the success of fellow countryman Alessandro Del Piero in Australia may lead him to believe his career lies down under.