Former England cricketer Andrew 'Freddie' Flintoff has made the surprise decision to try his hand at a new sport by becoming a professional heavyweight boxer.
The much-loved celebrity is set to make his professional debut on November 30, after an intensive training programme overseen by former British boxing champion Barry McGuigan and his son.
Flintoff's attempts to become a boxer will be shown on Sky 1, which has decided to document the journey in a series called The Gloves Are Off.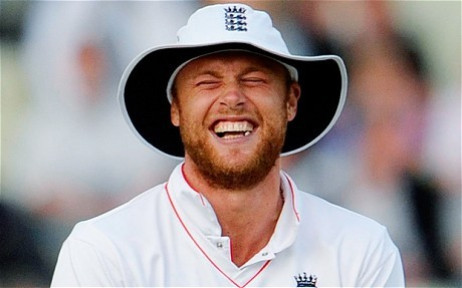 The bout, due to take place at the MEN Arena in Manchester, will be screened live on dedicated boxing channel BoxNation, as long as Flintoff is granted a licence by the British Boxing Board of Control [BBBoC].
Flintoff has revealed how excited he is by the prospect of getting back in to professional sport, saying:
"This is an amazing opportunity to try a sport that I love, to be tutored by a man I respect and admire and, at the age of 34, the chance to become a professional sportsman again.
"It's a huge challenge - probably the biggest I have ever undertaken, especially in such a short time-frame. I have a long road ahead and a lot of work in front of me. The stakes are high."
McGuigan has also spoken of the huge task which lays ahead, saying : "It is an enormous undertaking to have a professional fight having no experience whatsoever. It is even more demanding when you're a legend in another sport.
"The pressure for Freddie, myself and my son is phenomenal given the little time we have. But I'm convinced Freddie will make a successful pro debut as a boxer."
For the bout to go ahead, Flintoff will have to be granted a boxing licence by the BBBoC, something which he has not yet applied for.
"Andrew Flintoff has not applied, nor has he been interviewed by anyone from the British Boxing Board of Control," general secretary Robert Smith told the Telegraph.
"An application can take three to four weeks or longer depending on the circumstances. He will have to pass medicals and there are measures in place to see whether an applicant can actually box."