Andrew Garfield and Emma Stone want to 'spend their lives together'; are wedding bells in the offing?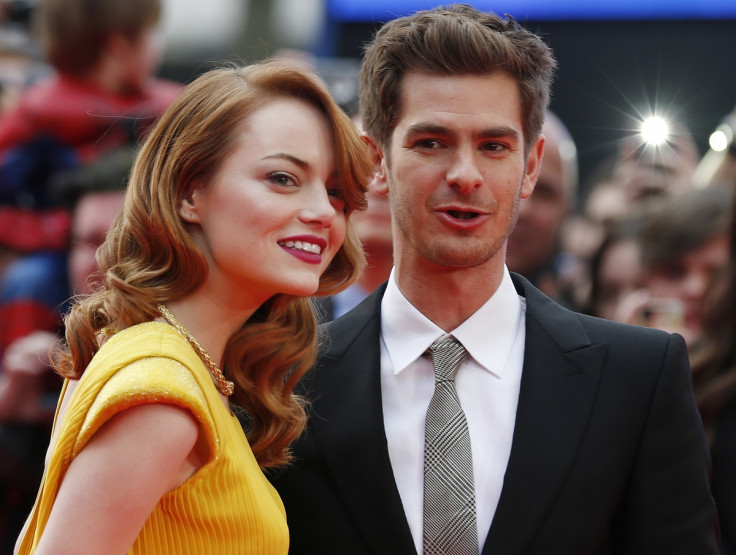 After a brief split, Andrew Garfield and Emma Stone are back together and are already planning to "spend their lives together".
"They plan on spending their lives together," a source told Ok Magazine, hinting that the couple might get married in the near future.
The 31-year-old actor and the 26-year-old actress, who have been dating since 2011, were on a break from their relationship due to their hectic work schedules back in April.
"She agreed to spend some time with him, and once they were together again all the old feelings came rushing back," the source added.
"...And it is clear that they are still love with each other despite their brief split. Even when they were 'separated'," claimed the source.
Previously, The Amazing Spider-Man couple were spotted shopping together in Santa Monica, California.
According to a Radar Online report, The longtime couple picked up some groceries from their local market and when Garfield spotted paparazzi, he turned his back on them.
The 31-year-old actor also recently admitted that he wants to become a father.
Garfield, who stars in the upcoming thriller 99 Homes, told ET Online, "I have a longing to be a father myself. Being a dad is something I'd to be at some point."
If the star couple indeed get married, fans may well get to see some cute babies sometime soon.
© Copyright IBTimes 2023. All rights reserved.