Andrew Garfield and Emma Stone: Friends worry Spider-Man co-stars 'reconciled for wrong reasons'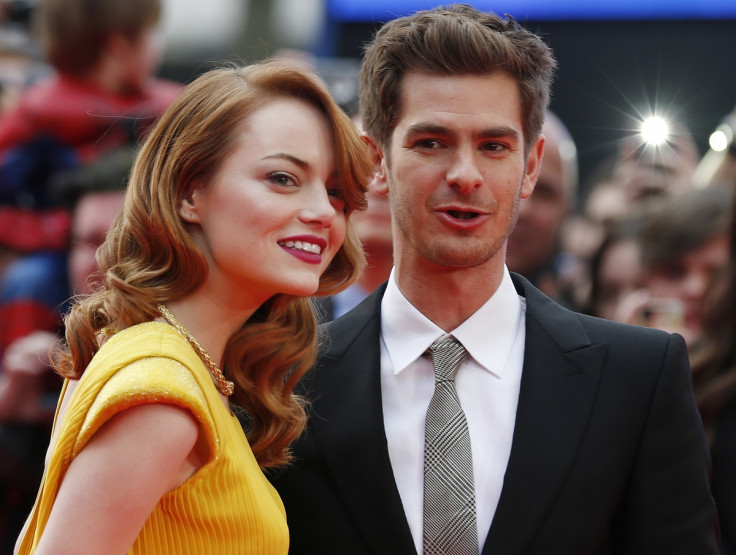 Spider-Man co-stars Andrew Garfield and Emma Stone were recently spotted together after reports emerged that they have split.
According to a report in Hollywood Life, friends of the 31-year-old actor and the 26-year-old actress, are reportedly "questioning the timing of their reunion".
"Friends believe that they have resolved their issues but being seen everywhere has got their friends questioning the motive of it all since they have been very secretive in the past and not really public with their relationship," a source said. "Many friends are questioning the timing of it all because she has a new movie coming out and having her name out there will only help matters. Emma's friends are just worried they aren't getting back together for all the right reasons and hope it's not just for the bulls**t of Hollywood."
Previously, in an interview with Teen Vogue, The Social Network star spoke about how he met and fell in love with Stone.
"It was like I woke up when she came in. She was the last person to screen-test, and I was so bored of it by then that I was mucking about – I'd been pretending I was Tom Hanks or Seth Rogen," he said. "And then she came in, and it was like diving into white-water rapids and having no desire to hang on to the side."
"Throughout shooting, it was wild and exciting. I couldn't help but try to stay with her, keep pace with her, and not let her get away. Like an animal preying on a smaller animal, but a wily smaller animal," he added.
Stone, who played Gwen Stacy in The Amazing Spider-Man, also previously talked about the couple's instant attraction after meeting on the set of the film.
"I don't think you should try to explain the chemistry between two people — it's either there or it isn't," she said. "Initially, I was worried that 'The Amazing Spider-Man' was going to be all CGI and green screens. But then I got the script, which had these incredible scenes between Peter (Garfield) and Gwen with real emotion and heart," she concluded.
© Copyright IBTimes 2023. All rights reserved.