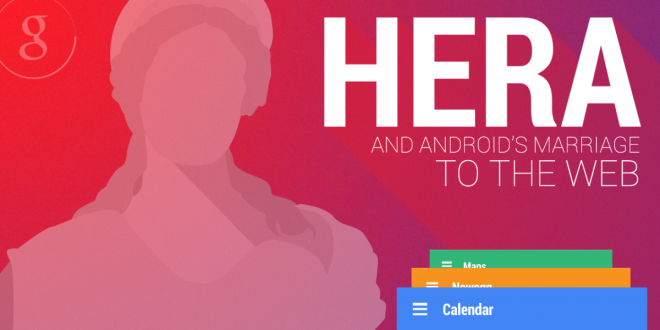 Google could be about to make a radical change to the way it mobile operating system Android looks and works with Android 4.5 (codenamed Lollipop) set to unify Chrome, Android and search.
Google is expected to launch the next version of its Android software at the company's developer conference - Google I/O - in June and according to leaked details obtained by Android Police, Google is planning a significant overhaul to the interface.
The details relate to an internal Google experiment called Project Hera. Liam Spradlin on Android Police says that from what he understands, Project Hera "essentially represents Google's effort to unify the experience users have in Android, Chrome, and Search all on your Android-powered device."
Multitasking
The main visual improvement Hera will bring is to the multitasking experience on Android. Currency Android offers up a stative view of recently used apps, but Hera will introduce a new HTML5-style interface where users will quickly be able to carry out certain actions without fully opening the app.
"This would mean that apps with functionality carried out over the web could plug into Hera for easier, more ephemeral experiences on Android," Spradlin says.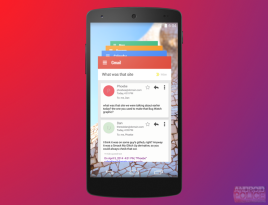 Hera would also allow for more integration between search, Chrome and your smartphone or tablet, allowing for actions carried out in your Chrome desktop browser to be carried over to your smartphone automatically. Again details of how this will work are unclear but it has been a goal of Google and in particular Sundar Pichai to make the move from desktop or laptop to smartphone much smoother.
One example given is when users sign up for a new website and need to confirm their email address. With Hera, users will be able to quickly switch to the multitasking view where a pop-up button will allow them to quickly confirm their email address without opening the app fully.
HTML 5
Full details of how Hera will work are not yet known, but Android Police believes its will be built on Google's Chromium platform, and will match the design of a system-wide Android overhaul which the company is planning for Android 4.5.
However what could be the biggest improvement with Hera is the ability to easily plug HTML5 functionality into Android apps, bringing a much more immersive experience on your smartphone. It would mean that HTML5 apps - as seen on smartphone platforms like Tizen or Firefox OS - could work natively on Android.
This could radically alter the Android app eco-system and give Google a significant advantage over Apple.