Android 6.0.1 users witness 'Do not disturb until next alarm' feature disappear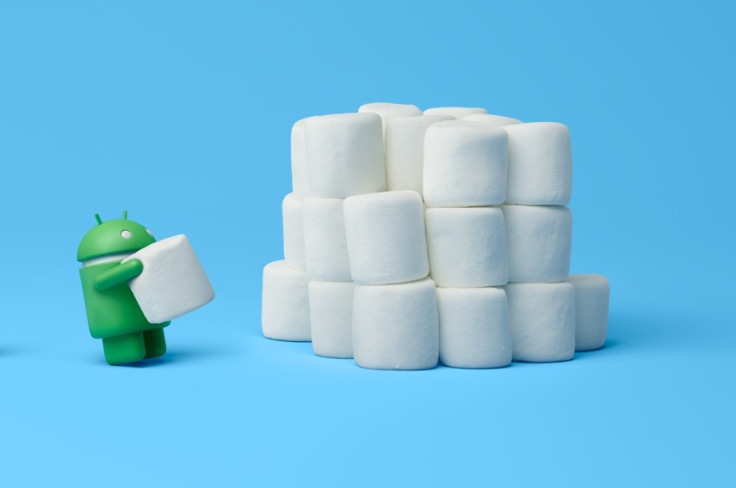 The 'Do not disturb until next alarm' feature on Android that first appeared on Android 5.1 and disappeared on Android 6 has mysteriously vanished from the latest Android update of 6.0.1. Reports from Android users who updated to Android 6.0.1 claim that the feature has for some reason disappeared even after being initially present post the update of the operating system (OS).
While some are reporting that the feature disappears after a reboot, others have seen it vanish out of nowhere. "I actually watched it disappeared before my eyes. I went to choose it and it vanished. I was livid. So glad to see this is not just me. Hopefully this is fixed very soon," said a Nexus 5 user Johmei on a Reddit thread that enlists the problem.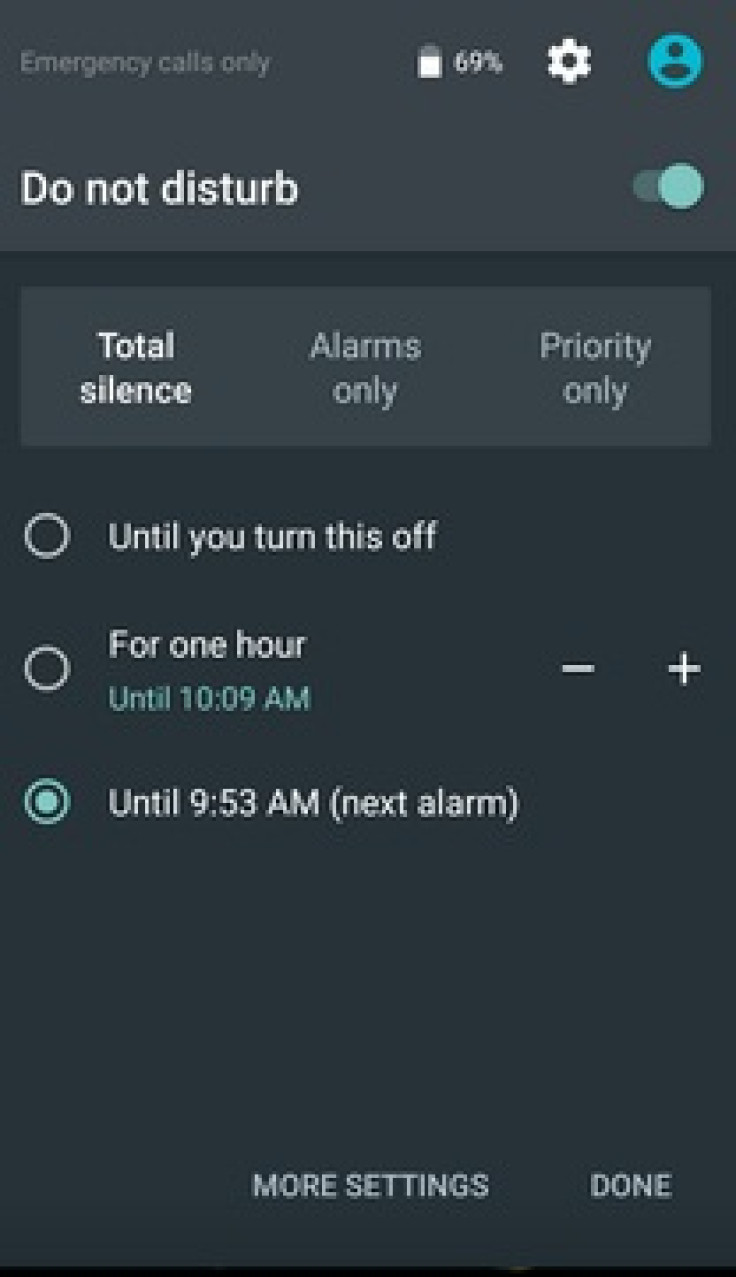 Do not disturb Screenshot
A majority of users reported that it vanished after 25 December. As of now it is not clear whether Google has decided to completely do away with the feature like it did for Android 6 or if it is a bug-related problem. Usually, features like these appear or disappear after full OS updates and not during normal operations.
Although the 'Until next alarm' is a small feature in the grand scheme of Android, a lot of people found it useful. The last time it was absent from Android 6, users had complained to Google to restore the feature.
The problem, according to some users, may even be device-related as Android's 6.0.1 update is only available to a few handsets that include the Nexus 5, Nexus 5X, Nexus 6, Nexus 6P, the unlocked HTC One A9 and some Android One phones. Other phones will soon start receiving the update.
Previously, Android users have complained of a software lag while copy pasting words, lack of camera short-cut and even devices freezing while sending or receiving picture messages.
If you are facing a similar problem with your update of Android, you can report it at Google Product Forums.
© Copyright IBTimes 2023. All rights reserved.