Google released the Android 4.0 Ice Cream Sandwich (ICS) operating system back in November 2011. The ICS introduced the Face Unlock feature which allowed users to unlock their handset using facial recognition software. The feature takes advantage of the device's front-facing camera as well as the facial recognition technology to register a face initially and then to recognise it when the user is unlocking the device. The Face Unlock appeared to secure your device, but there was a lot of criticism about the feature. One criticism was that it could be easily tricked by a photograph.
According to Android Central Forums, Google has improved the security of its Face Unlock feature by introducing the blink option within the Jelly Bean release which is simply named "Liveness check". It requires a user to blink before his/her device in order to unlock the device. Jays2Kings, a forum member, points out that it does not pick up normal blinking well. The feature appears to work properly only when the user keeps his/her eyes wide open; either way it seems to slow the process of unlocking the handset.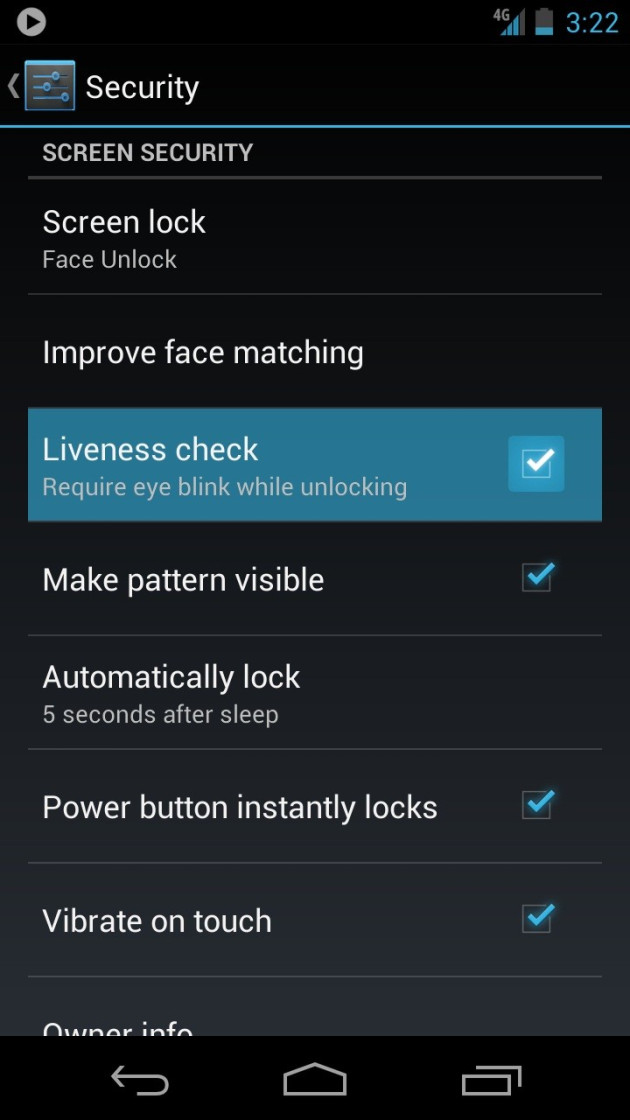 "I am finding new hidden features and one that I find very cool is the blink feature in Face Unlock. People used to complain that you could fool Face Unlock with a picture of the owner," claims an XDA Senior Member ChongoDroid on xda-developers forums. ChongoDroid claims that it seems like less of a gimmick and more of a real security tool. The company seems to have taken the plunge by adding the Liveness Check. Moreover, the improvement has removed the possibility of fooling the device by showing a static photograph.
The Liveness Check appears to make unlocking faster, according to Android Community. According to reports, once the user blinks, the unlock sound effect emits and the device's screen turns on all fast. "It goes without saying that even with this new change in place, the more security-conscious among you should stick with something more heavy duty from the outset - say, a heavy duty PIN or password," explains Tech Crunch.
Google announced the Jelly Bean at the Google I/O in San Francisco. It is expected to be available for Samsung Galaxy Nexus, Nexus S and Motorola Xoom devices initially. It comes with improved App Widgets which can automatically resize the widgets, based on which location the user will drop them on the home screen.