Android Lollipop rollout confirmed and imminent for multiple Huawei smartphones: Check out now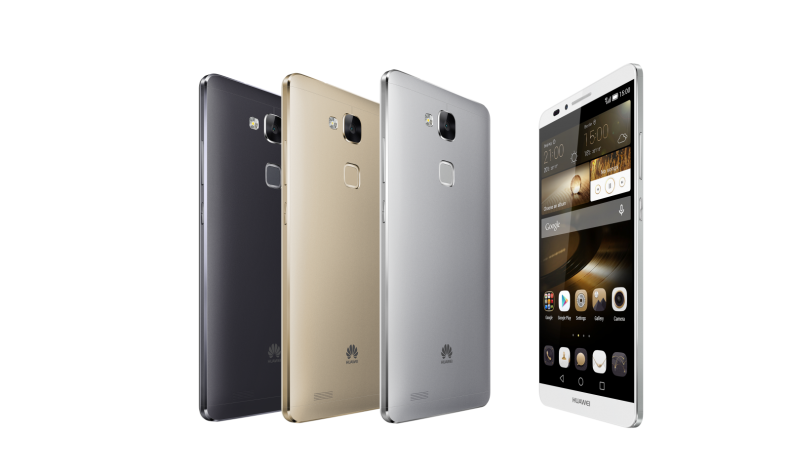 If you are a user of Huawei's high-end smartphones, you are in for a treat as the much expected Google Android Lollipop OS update is confirmed for multiple Huawei smartphones.
According to a PhoneArena report, that quotes an official Huawei listing published on a reliable Chinese technology forum, users of the following Huawei smartphones can expect Android Lollipop OS update to reach them in 2015, in a phased manner:
Huawei Ascend Mate 7 – Bearing model numbers MT7-TL00, MT7-TL10, MT7-UL00 and MT7-CL00
Huawei Ascend P7 – Bearing model numbers P7-L00, P7-L05, P7-L07, P7-L09
Huawei Ascend Mate 2 – Bearing model numbers MT2-C00, MT2-L01, MT2-L02, MT2-L05
Huawei Ascend G7 – Bearing model numbers G7-TL00, G7-UL20.
More Huawei smartphones are also said to be in line to receive the Android Lollipop OS upgrade.
Hence, users of the above smartphones (and others not included in the list) can check their devices for newer OTA notifications representing Android Lollipop, and let us know regarding the rollout status of Lollipop in the comments section below.
Features brought along by Android Lollipop, to Huawei smartphone users:
Material Design: Material design offers fluid animations, vivid coloured themes and 3D-Views.
Improved Lockscreen: Shortcuts for both Phone and Camera are provided, along with Material Design-inspired notifications.
Touchwiz: Brighter look and feel, bold colours, fluid animation inspired by Material Design.
Floating Action Button: Floating action buttons provide easy access to the app's most important features, such as adding a new contact or favourite, or composing a text message.
Interruptions: Priority notifications such as events and reminders, phone calls, and messages can be set up to sound or vibrate while all other notifications are muted.
Recents: Easy access to your Chrome tabs right from the Recent apps page. Multi-window icons for ease of use during multi-tasking.