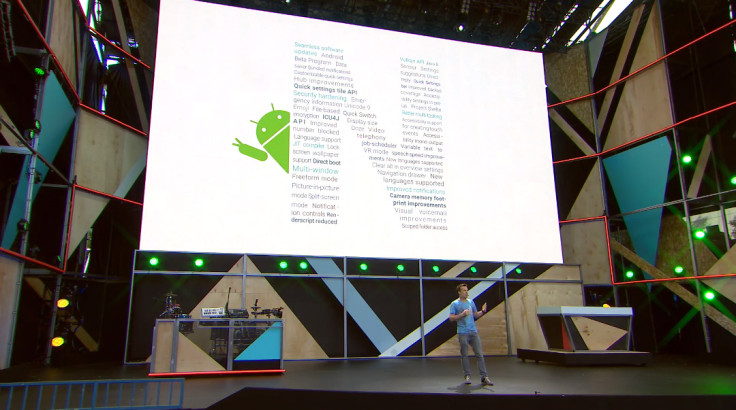 The fourth instalment of the developer preview for Android N is here and it has brought about some significant changes including the final APIs, which is API level 24. This essentially means that developers can now publish apps with support for API level 24 on Google Play in alpha, beta and production release channels.
This is the second last testing version for the developer version of the OS after which only one preview will come out in July before being finally released in Q3. The exact date of the final release is not yet known but may happen sometime between September-October.
Here is a look at some of the major changes in the Developer Preview 4:
From Android N DP4 onwards the system negotiates resource locales individually for each resource object before the app activates as opposed to previous versions where an app would activate with all of its locale resources loaded before locale negotiation begins.

The release of the Launcher Shortcuts will be with a later release of Android and the Launcher Shortcuts APIs have been removed as well.

Applications will now be prevented from starting and stopping scans more than 5 times in 30 seconds. Long running scans will be converted to opportunistic scans.

The Multi-Window and Width attributes have been renamed.

For those wanting to configure your office mail on the preview it may be problematic. Google says CA certificates provisioned through Device Policy Manager are not available to profiles other than the primary user/profile due to a pre-load issue. This issue will only be resolved in the next Developer Preview.
Fixes for issues reported by developers from previous beta version
The active network state might return incorrect values during some restricted background scenarios. This has been resolved.

Data Saver was restricting the foreground MMS mobile network request which has been taken care of.

Quick settings tiles and notifications were sometimes unresponsive which is fixed now.

Clock notifications can now be dismissed without any error.

Duplication of Bluetooth icon and other status icons has been resolved.

Additional Bluetooth connectivity fixes have been implemented.
Google has also indicated that the version number for Android N will be 7.0 which is more or less on expected lines. If one enables the demo mode, the time switches to 7:00. This number in the past referred to the version number.
To download the latest preview those already enrolled in the Android Beta Program will get an OTA update. Those who do not get the auto update or want to but can't wait can download new factory images from here.