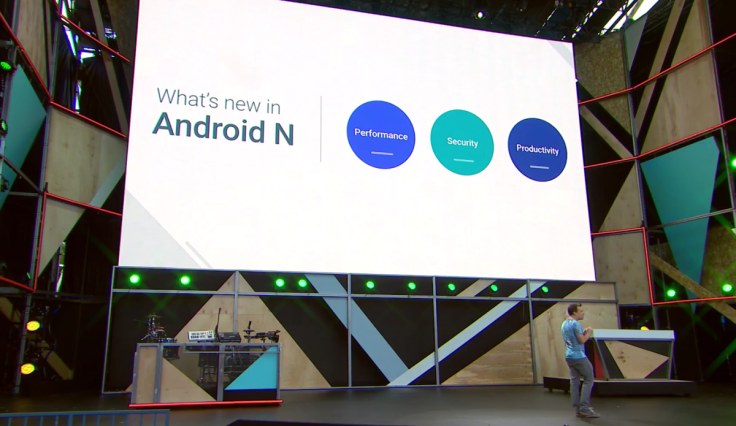 Alphabet owned-Google has announced that the results of the #NameAndroidN campaign, which it launched at Google I/O 2016 to help the company decide on a sweet treat name for the Android N OS, will soon be out. The company took to Twitter to thank the public at large for their overwhelming response. It has picked the name for Android N and will announce it in a couple of weeks.
Rumours on Android N have been flooding the internet ever since the release of the Marshmallow version. Google CEO Sundar Pichai hinted on his visit to India in December 2015 that the company might allow the public to choose the name for Android's next OS version and will hold something similar to an opinion poll for it.
In March 2016, without any prior hint or event, the company declared on its blog that it had unveiled the preview build for Android N and would release updated previews every month until July 2016 when the final testing phase will be over. Curiosity still remained on the name of the OS.
In past years, Android variants have rolled out with names based on desserts and sweet treats from Cupcake (v1.5) to Jelly Bean (4.3) to KitKat (4.4) to Lollipop (5.0) and finally, the Android Marshmallow (6.0) last year. At the Google I/O 2016, the company formally announced that Android N would indeed get its name from suggestions sent by the public, kicking off the #NameAndroidN campaign.
It is anyone's guess right now as to what the Android N will be called. Some of the top suggestions doing the rounds on the internet are Nougat, Nutella, Nectar, Naankhatai, Nut Brittle, Nonpareils, Neyyappam, Natillas and Nonnevot.