When announcing the One X+, HTC promised a Jelly Bean update for two other smartphones from the One series - the One X and the One S - would be available shortly. Recent reports seem to confirm the update is indeed in the works.
A Jelly Bean ROM (Android 4.1.1) with HTC Sense 4+, reportedly for a number of One X models running the Tegra 3 chip, has been leaked. These ROMs, however, support only certain CID numbers of One X models, as detailed in the photograph below.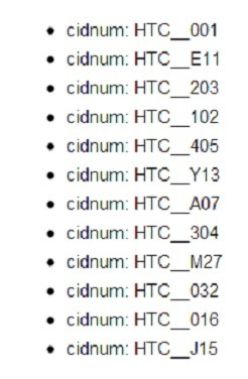 One X owners may check CID numbers through CID Getter from the app store. The number should be listed on top when the software is run. An alternative method is to enter the following command in Fastboot - fastboot oem readcid. One X models with CID numbers outside of those listed above are not compatible with this ROM.
IBTimes UK warns readers the leaked ROM is meant for developers only.
A note by XDA-Developers warns users there are problems while updating HBoot with S-On.
Problems related to this ROM's present build include issues with data and signal reception and inability to downgrade to Android 4.0 (Ice Cream Sandwich) after installation, should the user want to do so.
Users looking to update may follow the tutorial below. However, IBTimes UK reiterates it will not be held responsible for damage to the device during installation. It is recommended users back-up all important data and ensue battery charge is at least 80 percent.
Steps To Install
Connect device to computer and copy above file to SD card
Switch device off and re-start in HBoot mode
While in Fastboot, re-lock device (to do so, use command fastbook oem lock)
Download HTC One X All In One Toolkit (from here)
Flash boot.img and install Jelly Bean ROM
Android 4.1.1 with HTC Sense v4+ Jelly Bean ROM has been installed on the HTC One X. This can be verified by browsing to Settings > About Phone.