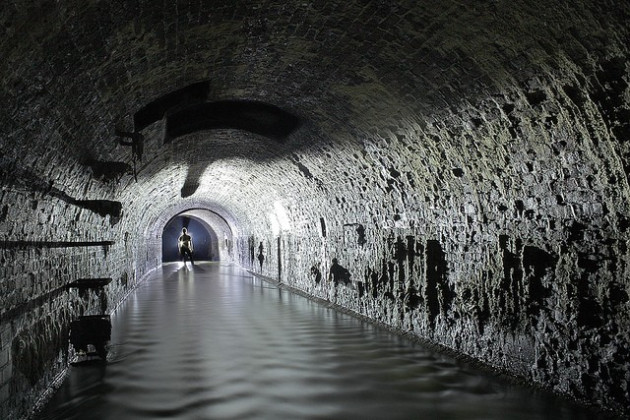 A coroner has recorded a verdict of accidental death at an inquest on a Yorkshire musician who died trying to retrieve his keys from a drain.
Andy Banks, 49, died on New Year's Day on his way home from the Swan pub in Liversedge, West Yorkshire, where he had been performing.
He left the pub at around 11.30pm and made his way to his car, which was parked outside a friend's home, the inquest heard.
But he dropped his keys down a drain and lifted the drain cover to try to get them out. He was found less than an hour later with his legs sticking out of the drain. He was pronounced dead at the scene.
Deputy acting coroner for West Yorkshire Tim Ratcliffe said: "It's reasonable to draw inference on the balance of probabilities that for some reason his keys got down the drain and he was trying to retrieve them."
Pathologist Karen Ramsden said his keys were found in his right hand. The post mortem suggested he had drowned.
Honest and genuine guy
Blood and urine samples showed high levels of alcohol and traces of cannabis. Ratcliffe said: "This was in many ways a rather unusual and tragic death."
Banks was a regular performer at The Swan's Acoustic Daze sessions, which were held every month. Following his death, fellow pub musicians paid tribute to the guitarist.
John Hetherington, who organised gigs at The Swan, said Banks was an "honest and genuine guy".
He told the Telegraph and Argus: "He'd come on New Year's afternoon to play and then stayed on for a couple of pints.
"He'd had a great time that day. Unusually for him he'd been rehearsing a particular piece for some weeks before. He was experimental. He used echoes and reverb to build a wall of sound. I thought it was fantastic."
Hetherington said the next Acoustic Daze session would be dedicated to him.