Former Liverpool forward John Aldridge has expressed his delight at Andy Carroll's recent form, after the striker confirmed he had left his boozy image behind him.
Carroll, 23, scored the winning goal against Everton in the FA Cup semi-final and Aldridge is confident the strike will help reignite his Anfield career.
"That lad has taken more criticism than just about anybody at Liverpool this season, but he has never lost faith in his own ability," Aldridge told the Liverpool Echo.
"He didn't set his price tag. He was bought with what I'd call 'free money' from [Fernando Torres'] departure. And so much of the criticism has been way over the top.
"That's two big goals in a week now, and two derby goals this season. And he has helped the club to two cup finals in his first full season. Can't all be bad, can it?"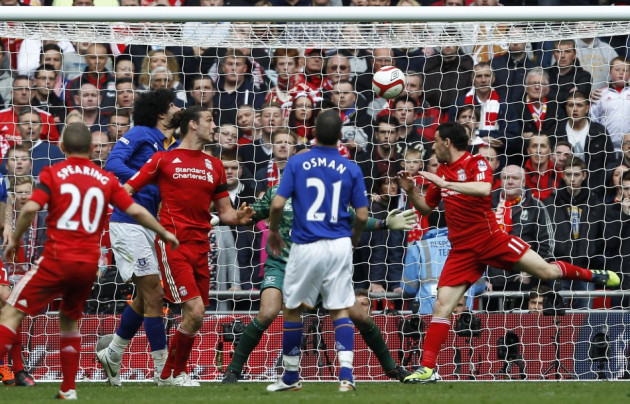 Carroll's early months at Liverpool were dominated by injury concerns and loss of form, which former England boss Fabio Capello attributed to his hard-living lifestyle while at Newcastle. But the striker insists he has altered his lifestyle in recent months and now prefers a night in with his girlfriend to a cheeky pint in the local.
"My past is my past," Carroll told the Telegraph. "I feel when I came to Liverpool I changed my lifestyle and everything about it and settled down. I have my girlfriend with me at home and I love it here.
"I'll go down the street and people will say to me, 'Oh, you were in the boozer last week' but it is just rumours going around. I just laugh it off, it is always going to happen but I just get on with it really. To be honest, I don't go out at all."
And with the prospect of a second Wembley appearance of the season on the horizon, Aldridge believes Kenny Dalglish's side can use their successful cup run to ensure a strong finish to the Premier League season.
"When you have a run like the one Liverpool have had, then you have to be prepared for criticism," said Aldridge.
"But the flip side of the coin is that when things go right, the players and the manager deserve credit, and that was the case this weekend.
"Maybe the criticism has spurred certain players on, who knows? But after the win at Blackburn, a battling display with 10 men, they stood up and were counted in the biggest derby match for years. Credit where credit is due."