Two of the men accused of gang raping and murdering 17-year-old Anene Booysen could be granted bail in South Africa when they appear in court today.
Jonathan Davids, 22, and Johannes Kana, 21, are accused of raping Booysen and then slitting her open from her stomach to her genitals. If they are found guilty at their trial, both face life imprisonment.
The pair appeared at Bredasdorp magistrate's court around two weeks after the 2 February attack, charged with Booysen's rape and murder.
Security at the court today has been strict, with only family members and pre-approved media being allowed in.
At the 12 February hearing, magistrate Graham Cupido said Davids and Kana's faces must not be shown in the media because it could jeopardise the ongoing investigation.
Booysen was left for dead on a construction site in Bredasdorp, around 80 miles from Cape Town.
A security guard found the teenager with parts of her intestines next to her in the dirt.
Booysen had been lured away from her friends by her attackers - before she died she identified her ex-boyfriend, Davids, as one of the assailants.
Her murder caused a national uproar similar to the reaction to the rape and murder of a 23-year-old student in New Delhi in December.
Some have called for the attackers to be killed, while others say their penises should be cut off.
South Africa has the highest number of reported rapes per capita of any Interpol member country. Around 65,000 rapes were reported between 2011 and 2012.
Last year, there was public outcry after six village boys gang-raped a teenager girl who had the mental age of four. Their crime only came to light after one of them posted a film of the attack on the internet.
Following Booysen's death, South Africa president Jacob Zuma said the suspects should be punished to the full extent of the law if found guilty.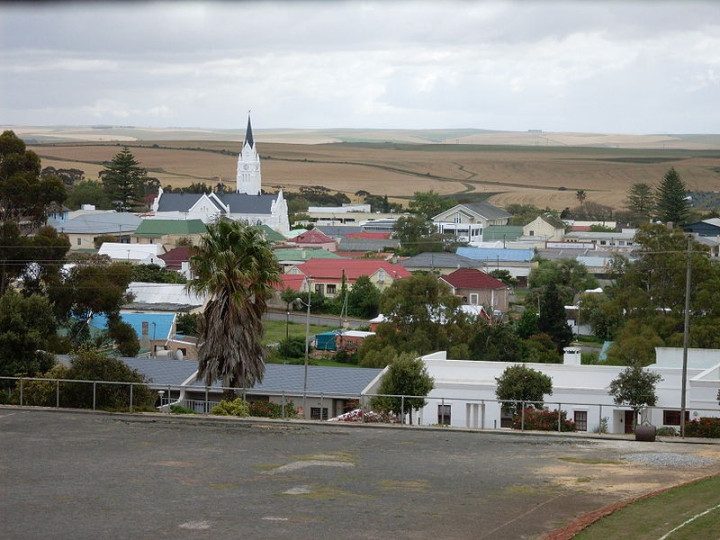 "The whole nation is outraged at this extreme violation and destruction of a young human life," he said.
"It has no place in our country. We must never allow ourselves to get used to these acts of base criminality."
Violence against women in South Africa has come under further scrutiny following the bail hearing for blade runner Oscar Pistorius, who shot dead his model girlfriend Reeva Steenkamp at his home on Valentine's Day.
Steenkamp was shot three times in the bathroom of his home - Pistorius says he thought she was an intruder. He was granted bail last week, with one of the conditions being that he must not be charged with any offence relating to violence against women.
Professor Rachel Jewkes, from the Women's Research Unit of South Africa's Medical Research Council, said a third of the men surveyed for a study in South Africa's most populated province of Gauteng said they had raped a woman or child.
A 2009 study by Jewkes found that 62 percent of boys over the age of 11 said they believed forcing someone to have sex with them was not an act of violence, while a third said girls enjoy being raped.
The research also found that one in four South African women are raped, but just one in 25 report it to the police.
Some say the patriarchal society in South Africa is to blame - where many men think they are entitled to sex. Others say the brutality of the white apartheid regime and high levels of poverty, which leaves many men feeling humiliated, leads to rape.
However Zwelinzima Vavi, head of the Congress of South African Trade Unions, vehemently dismissed these claims: "No one can tell me that raping a three-month baby or 87-year-old granny or burning a library or vandalising a school is caused by poverty.
"Yes, apartheid humiliated, dehumanised and made people feel valueless - its existence in the past is no excuse for current moral degeneration."