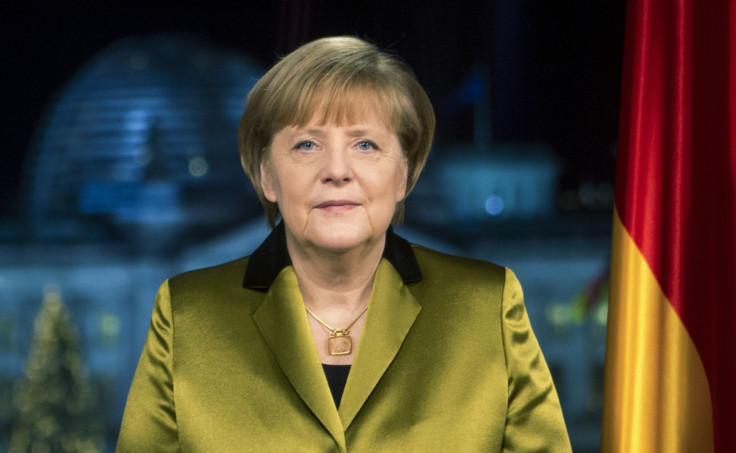 German Chancellor Angela Merkel will meet Ukrainian opposition leaders, a move that German media says is a diplomatic offensive days after Berlin strongly criticised the US for meddling in Ukrainian affairs.
German media reports have said Merkel will meet key Ukrainian opposition figures, boxer-turned-politician Vitali Klitschko and Arseniy Yatsenyuk, in Berlin.
"The visit of Klitschko shows how intensely the German government tried to mediate in the conflict. It now must use every chance to bring Ukraine to a constitutional way," foreign policy expert Elmar Brok told German daily Bild.
Merkel is set to meet the leaders on Tuesday, 18 February, the daily reported.
This will be the first time Germany directly involves itself in the Ukrainian crisis and the intervention is viewed as a sharp rebuttal of senior US diplomat Victoria Nuland's "F**K the EU" comment.
Merkel had condemned the use of language in the leaked conversation between Nuland and a colleague, saying it was "absolutely objectionable".
The German chancellor had been in touch with the Ukrainian President Viktor Yanukovych over the last several weeks and warned him against resorting to the use of force against protesters.
Nonetheless, she had restrained herself from directly involving in the political crisis that came to a head after the government backtracked from signing a trade treaty with the European Union.
"No one should have an interest to ignite fire at the fuse, this powder keg. What matters now is mainly due to the conflicting parties in Kiev to find a way out of the current crisis," German foreign minister Frank-Walter Steinmeier, who is in Russia, said.
"This is a state that was not helpful for the development of Ukraine and the relationship between Russia and the EU. We have to accept the idea that Ukraine is part of a geopolitical chess game."
Ukraine has been grappling with severe anti-government protests for the past two months after President Yanukovych decided not to sign a deal with EU, apparently siding with Russia.