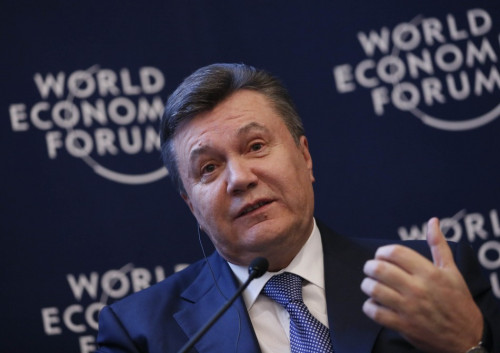 Ukranian president Victor Yanukovich has urged authorities to investigate the murder of a judge who had placed two anti-government protesters under house arrest.
Oleksander Lobodenko, 34, the judge of a court in the Poltava region in central Ukraine, was shot several times in the back by two unknown assailants near his home on Wednesday, police said in a statement.
According to police, Lobodenko had been killed because he had been involved in cases against anti-government activists who had occupied a municipal building.
On Wednesday, more than 100 protesters moved from their usual confines, and surrounded a courthouse in another part of Kiev, where a judge was deciding the fate of four protesters who had been under house arrest for alleged extortion.
The judge released the prisoners, but not before protesters vandalised and punctured the tires of the police car that transported the suspects to court, according to police reports.
Prime Minister Mykola Azarov offered his resignation in an attempt to end the protests gripping cities across the country, while the parliament repealed the controversial anti-protests laws that had caused unrest in the country.
The Ukrainian parliament also passed a law providing amnesty to protesters detained during recent unrest.
Azarov's resignation and the elimination of the anti-protest laws met only two of the protesters' demands, however.
The demonstrators also want Yanukovich to step down and for Ukraine to sign an EU deal. The release of political prisoners, including former prime minister Yulia Tymoshenko, is also demanded.
The protests were sparked after Yanukovych spurned a trade and investment deal with EU and sought financial help through Russia.
Russia's Vladimir Putin agreed to buy billions of dollars worth of Ukrainian government bonds, and to reduce the price of gas exports.
A ceasefire had been agreed after prolonged unrest across the country, but it seems fragile and the fear of a civil war increases.