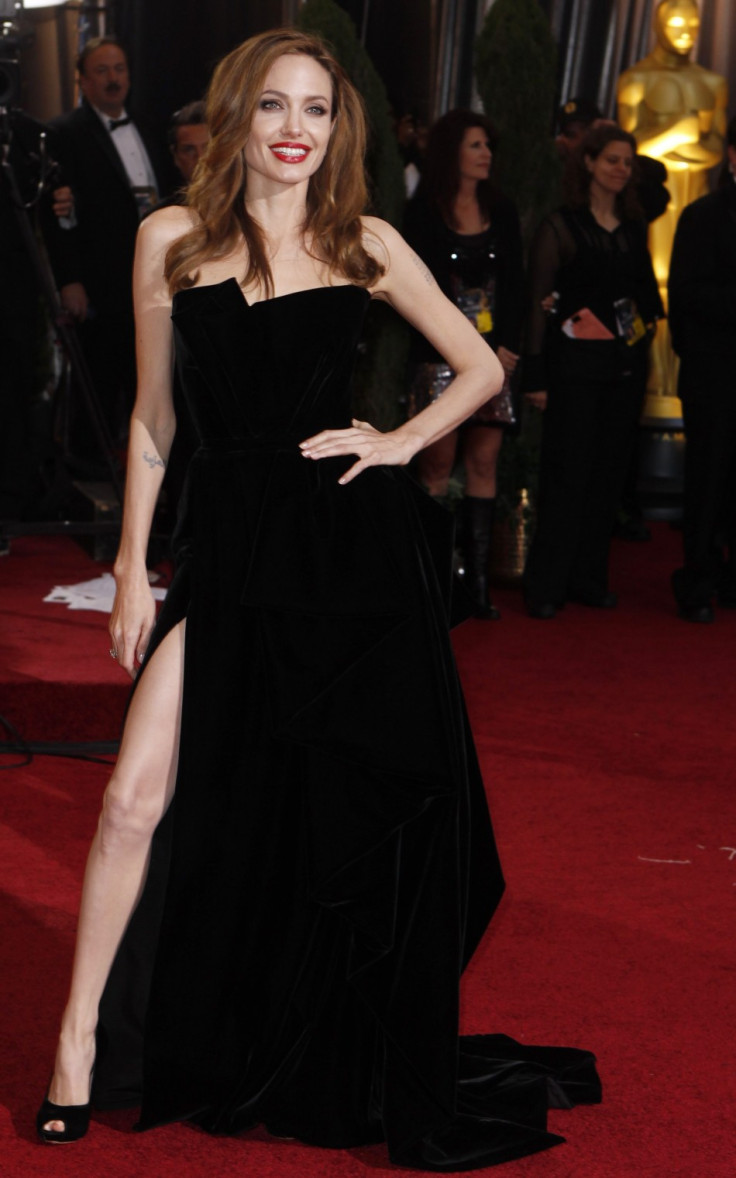 Just a day after Angelina Jolie's right leg stole all the attention on Oscars' night, the mother of six was spotted shopping with her twins, in Beverley Hills.
Three-year-old twins, Knox and Vivienne, looked as adorable as ever and were happy shopping with their mother. In fact, Knox looked like a junior Brad Pitt, according to a report in the Daily Mail; he was dressed in black, with a mini leather jacket. Vivienne, on the other hand, the Daily Mail said, looked as pretty as a picture in a floaty white skirt and pink shoes.
Their mother, of course, looked as casually stylish and effortlessly elegant as ever, in knee-high boots, black cardigan, a silk shirt and black trousers.
Angelina was clearly a very proud mother... her children behaved absolutely impeccably, traipsing along quietly and charmingly, hand-in-hand. Their grandmother, Jane (Brad Pitt's mother) was also with the little group.
'We don't really let them watch these things. They don't really know about them actually. We say we have to go to work tonight - they said "Hurry home",' Angelina was quoted as saying by E! when asked if their children watched the Oscars.
Check out photos of the happy family here...