Brad Pitt is reportedly fighting back as his custody battle with estranged wife Angelina Jolie gets even uglier.
The 53-year-old actor allegedly claims that Jolie has deliberately exposed the couple's six children in the media during their bitter legal dispute, with his lawyers accusing the 41-year-old of having "no self-regulating mechanism".
Earlier in December, Brad Pitt's lawyer Lance Spiegel suggested that Angelina Jolie had leaked the former couple's divorce documents, just as the Allied actor was looking to spend more time with their children. The "October Stipulation" contained details of Pitt's therapy and visitation schedule with his six children.
Now, according to new court documents seen by NBC News, the actor's legal team said the mother-of-six "appears to be determined to ignore even agreed upon standards relating to the children's best interest," adding that details of the children's "therapists and other mental health professionals," have been reported twice to the media.
In a damning statement filled on Wednesday (21 December), Pitt's lawyer added: "[Angelina] apparently has no self-regulating mechanism to preclude sensitive information from being placed in the public record, or she has other motives."
Pitt's team have called on the Los Angeles Superior Court judge to seal the records of their six children, Maddox, 15, Pax, 13, Zahara, 11, Shiloh, 10, and twins Knox and Vivienne, eight in a bid to protect their privacy during the ongoing legal dispute between their high-profile parents.
Pitt had previously filed a petition for an emergency hearing on Wednesday (7 December) to keep the divorce details out of the public domain, but the court temporarily denied the request, as an "emergency action" was not deemed necessary at the time.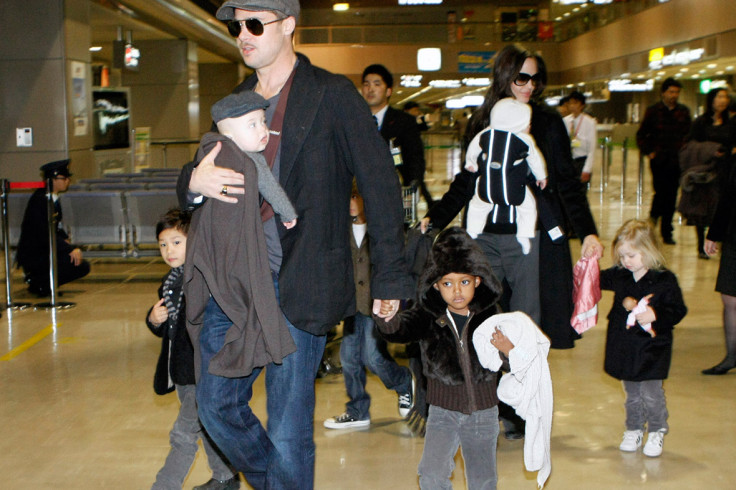 Jolie filed for divorce in September for "the health of the family" calling for sole physical custody, while Pitt has requested joint physical and legal custody of the children.
At the time, the Fight Club actor appealed to this wife to "lower the volume" on the public custody battle as he requested privacy for the couple's six children. "What matters most now is the well-being of the six children," he said in a statement, adding: "I kindly ask the press to give them the space they deserve during this challenging time."
While advisors to Jolie have reportedly warned her that sole custody is unlikely, the Oscar winner remains undeterred according to Mail Online. "There is just no reasoning with Angie," the source told In Touch Weekly. "She wants what she wants and nothing is going to stop her."
Brad Pitt and Angelina Jolie began dating after meeting on the set of the film Mr and Mrs Smith in 2005. After nine years together they tied the knot in August 2014.