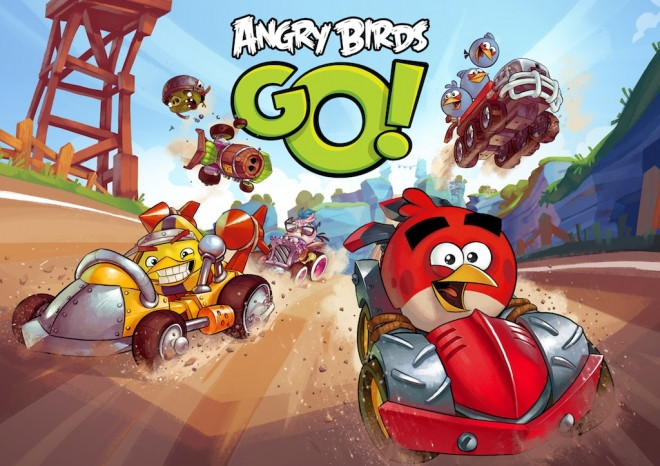 Windows Phone users can now download the latest updated version of the popular game Angry Birds Go. The latest updates incorporate a host of enhancements, with the major upgrade being the multiplayer mode.
With the multiplayer support, users can now compete (race) against players from across the globe, and unlock new challenges.
Also, the latest improvements add a 3D touch, feel and visualisation to the Angry Birds world. Gamers can now play Angry Birds in an all new colourful 3D world.
Along with the new features, Angry Birds Go also incorporates various stability fixes and performance enhancements. However, the game is still not compatible with smartphones having 512MB RAM, and works only with devices having 1GB RAM and above.
The full list of improvements that Angry Birds Go! now features:
FIRST-EVER 3D ANGRY BIRDS WORLD: Allows users to see the birds and pigs from every angle in the all new rich and colourful 3D world.
RACE AS THE BIRDS OR PIGS: Lets users jump behind the wheel and race as Red, Chuck, Terence, Stella, King Pig, Moustache Pig and many other favourites.
MASTER THE TRACKS: Multiple racetracks, stunt roads, air courses and off-road races.
AWESOME SPECIAL POWERS: Lets users smash opponents off the road, thanks to unique special powers for each character.
UPGRADE YOUR RIDE: New cars can be purchased upon successful completion of various challenges/levels.
Angry Birds Go! is available to download from the Windows Phone Store, and the game is applicable to users running Windows Phone 8 and Windows Phone 8.1, within their smartphones.