Anonymous Campaigns to Close Logan River Academy over Student Torture Allegations
Hacktavist group claims Utah school uses techniques similar to Guantanamo Bay to control students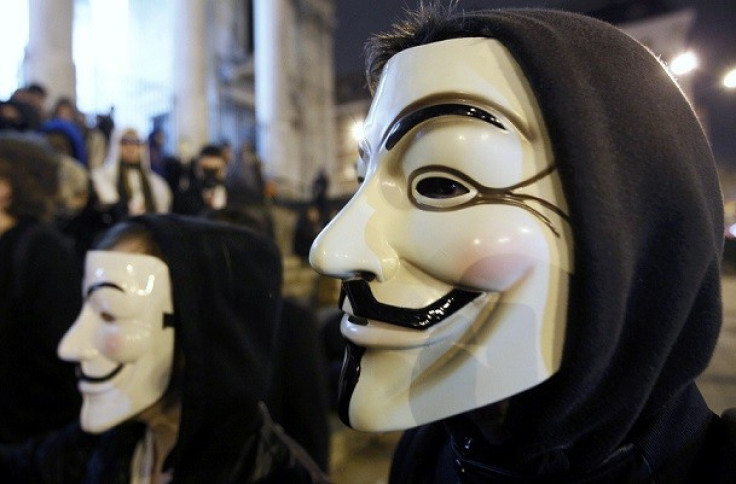 The online hacktavist group Anonymous has launched a campaign to close down a Utah boarding school following allegations that its pupils suffered inhuman abuse at the academy.
Pupils at Logan River Academy, a boarding school for teenagers with behavioural and psychological problems such as autism and anger issues, claim they were subjected to months of solitary confinement in what the school calls "devo time" (short for "development time").
One former pupil told how they were forced to sit perfectly straight for hours at a time and not communicate with anyone as part of devo. Pupils compared the technique to torture methods in Guantanamo Bay.
One testimonial given to Anonymous alleged that a member of staff had sexual relations with one student.
Logan River co-owner Jeff Smith has denied all accusations , which has gained an A+ rating from the Better Business Bureau and has had no complaints in the past three years.
"The allegations are unfounded," Smith told the Daily Dot. "It's some people who have an agenda and are trying to damage us. It's taken on a life of its own. There's no basis for the allegations."
Smith believed that the accusations stemmed from the sibling of a former pupil who was angry that his parents sent his brother there.
Anonymous, which has demanded vigilante justice in cases such as the Steubenville rape and the suicide of Rehtaeh Parsons, released testimonies from former pupils at the academy describing what they said they went through during devo time.

One said: "We were punished if our feet were visible outside the boundaries of the desk itself and the consequence for this was more torturous hours of devo time.
"If anyone did anything that suggested running from the programme, vaguely referenced suicide, or vaguely referenced violence, they would be sent to devo on precaution for up to 30 days at a time. This would be 24/7. Sleeping, showering, and eating would even take place in devo.
"The student would never leave this one room for a month other than walking a few feet to the bathroom [which staff must watch them do if they are on precaution]".
Anonymous has launched shutdownloganriver.com and set up a petition demanding an end to the solitary confinement technique.
Logan River Academy released an official statement further denying the claims. It said: "All students receive professional care, treatment, and education from only licensed clinicians and accredited teachers.
"All programmes at Logan River Academy were developed and are carried out in strict accord with all applicable professional, ethical, educational, and medical standards. Students are not isolated, secluded, abused, or mistreated in any way.
"Recently it has come to the attention of Logan River Academy that various individuals have posted false, inaccurate and misleading information about the academy online and on social media. Many of these statements appear to have been made by former students dissatisfied with the results of the treatment.
"While the vast majority of students successfully complete the treatment programme and return to their families, homes and communities greatly benefited by their time at Logan River Academy, no programme can guarantee success and satisfaction in all cases. Nevertheless, statements alleging illegal, unethical, inappropriate, and unsafe conduct are false."
© Copyright IBTimes 2023. All rights reserved.