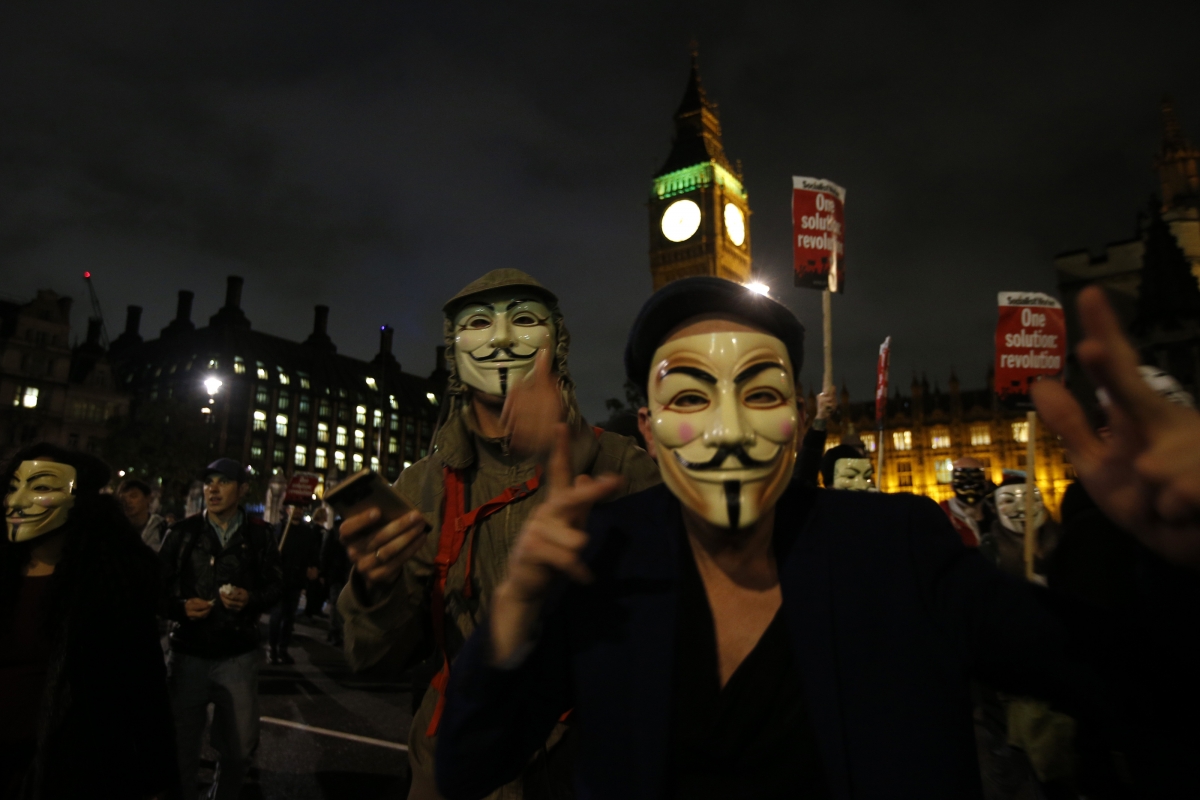 Anonymous has published details of more than 1,000 alleged Ku Klux Klan (KKK) sympathisers. The archive apparently includes names, aliases and social media profiles of people with links to the white supremacist group.
Anonymous, a loose coalition of hackers and activists, said that the data dump was revenge for threats made by the KKK to those protesting the killing of a black teenager in Missouri last year. It claimed to have gathered the data over a period of 11 months using human intelligence – infiltrating Klan Facebook and Google+ groups posing as a white supremacist, for instance –rather than hacking. The list has not been independently verified by IBTimes UK.
Here is the complete list.
The so-called OpKKK release on 5 November was contrived to coincide with the 410th anniversary of Guy Fawkes's failed attempt to blow up the House of Lords. It comes after a separate list released online earlier in the week alleged that several elected officials and city mayors in the US were Klan members, but was quickly deemed to be spurious.
Anonymous distanced itself from the dumping of the previous list through its @Operation_KKK Twitter account.
'Resistance to intimidation'
Anonymous said the release of the details was "a form of resistance" against the intimidation tactics of the KKK. "The KKK is part of an important cultural landscape and history in the United States," the group said in a statement accompanying the release of the list.
"The reality is that racism usually does not wear a hood but it does permeate our culture on every level.
"Part of the reason we have taken the hoods off of these individuals is not because of their identities, but because of what their hoods symbolise to us in our broader society."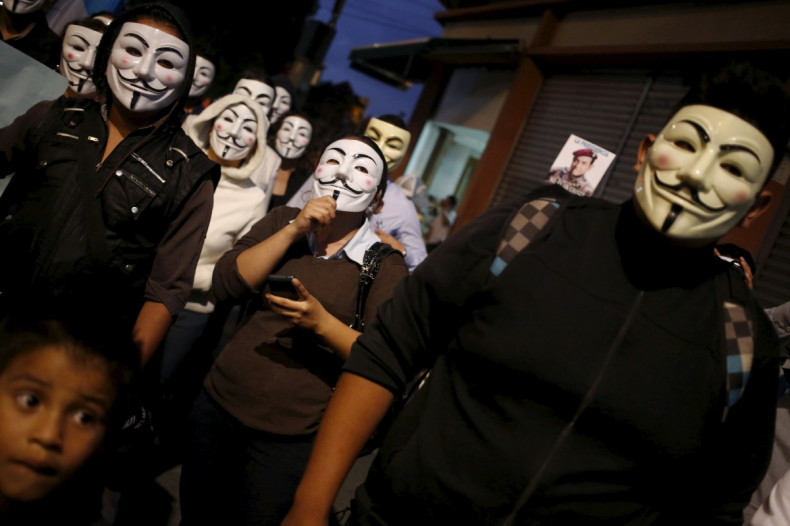 Anonymous was also angered by KKK issuing threats against those protesting against the killing of an unarmed 18-year-old African-American, Michael Brown, by a white police officer in Ferguson, Missouri.
A grand jury cleared the officer in question of all charges in November 2014, sparking mass protests in the majority-black city. "We never forgot your threats to the protesters in Ferguson, and we certainly never forgave you," the group stated.
Anonymous also held "Million Mask Marches" – anti-capitalist and anti-authoritarian protests - in London and elsewhere to mark Guy Fawkes night.