Anonymous takes down dozens of Canadian government websites to protest C-51 anti-terrorism bill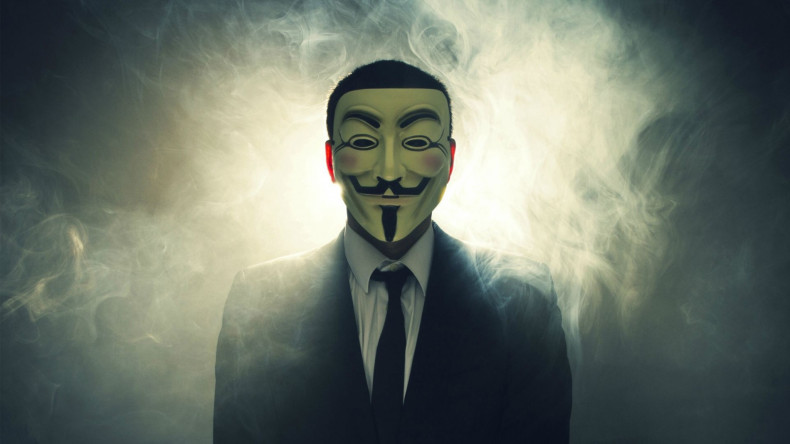 Hacker collective Anonymous has claimed responsibility for taking several dozen Canadian government websites offline for two hours on Wednesday 17 June.
The cyberattack started after 12pm ET (5pm BST) and lasted for two hours, with the hackers sending additional traffic to the websites in a Denial of Service (DDoS) attack to take them offline.
Dozens of federal government websites for the ministries of labour, justice, foreign affairs and employment were affected, and access to internal emails was also sporadic, according to The Globe and Mail.
However, Canada's public safety minister Steven Blaney told CBC News that no personal information was compromised during the attack.
Protesting against anti-terrorism laws
Anonymous posted a video on YouTube taking responsibility for the cyberattack around 4pm ET (9pm BST), stating it was protesting against the passing of the controversial C-51 anti-terrorism bill.
The new bill grants law enforcement agencies additional powers such as the ability to set much longer terms for preventative arrest without charge, as well as a new mandate that enables the Canadian Security Intelligence Service to use unspecified measures to disrupt threats and obtain warrants allowing agents to break the law.
Human Rights Watch said the bill imperils fundamental human rights enshrined in both the Canadian Charter of Rights and Freedoms and international law.
"These measures could have lasting negative consequences for Canadians, and cause incalculable damage to Canada's international standing as a rights-respecting country," the group wrote in an open letter to the Canadian Senate on 2 June.
Canadian citizens called to protest on 20 June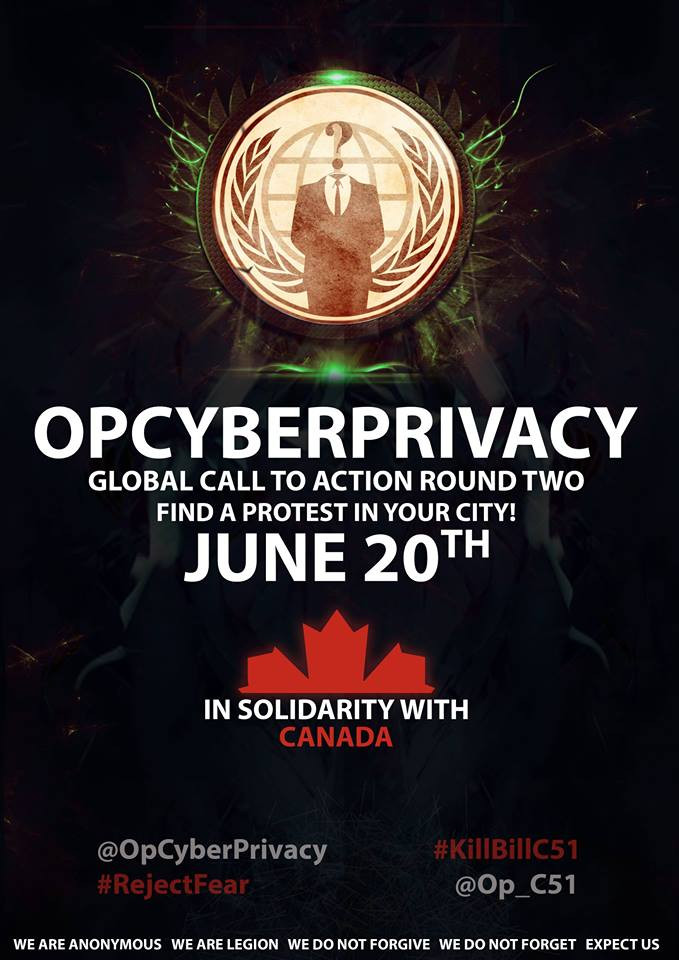 Anonymous has issued a call to action for Canadian citizens to join protests in cities across the country on 20 June 2015
Anonymous
"Bill C-51 targets minority groups and dissidents alike, both being strong parts of a healthy democracy. Do we trade our privacy for security? Do we bow down and obey what has become totalitarian rule? Don't fool yourselves," Anonymous said in the video.
"The Harper regime does not listen to the people, it acts only in its best interests and has and will continue to act outside of the law until we the f***ing people say ENOUGH. Today, Anons around the world took a stand for your rights. Today, Anons around the world risked their freedom for you."
The cyberattack is part of Anonymous' Operation Cyber Privacy campaign and the hacktivist group wants Canadian citizens to stand up and stage mass protests in cities across Canada against the bill on 20 June.
Anonymous has posted links to numerous Facebook event pages for the protests on Pastebin. So far, protests are being organised in Toronto, Calgary, Nelson, Edmonton, Vernon, Halifax, Saskatoon, Sudbury and Kingston.