Egypt has arrested another pop singer for appearing in a "provocative" music video.
Leila Amer is the second singer in a month to be jailed for "inciting debauchery" in the conservative country.
Amer's new music video for her song Boss Omak (Look at your mother) has sparked uproar on social media. The video shows a man watching a belly dancer perform and shows Amer making obscene hand gestures.
Ahmed Mahran, the lawyer who filed the complaint, described the video as a "moral disaster" and "great risk to Egypt".
"These works represent an attack on society and the destruction of the state, it being an Islamic country," he said, as quoted in The Times. He added that the song's title rhymes with a sexually explicit Egyptian insult.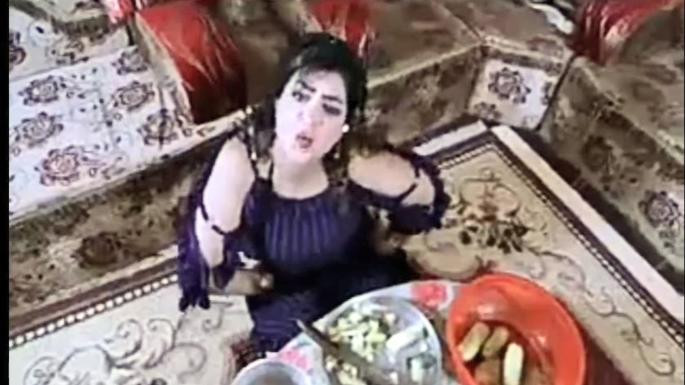 If convicted, Amer could face two years behind bars. She is the second female singer to have been detained since the start of December.
Last month, singer Shyma was sentenced to two years in prison after she appeared in a pop video dressed in her underwear and eating a banana in a suggestive way. She was also fined fined 10,000 Egyptian pounds (£420).
Amnesty International has recorded multiple instances of people being jailed on charges of "inciting debauchery."
In November, Egypt sentenced 13 LGBT men to three years in prison after finding them guilty of "habitual debauchery." Activists have described the situation in as the "worst LGBT crackdown"in almost two decades.
The crackdown started in late September when several people were detained after holding up rainbow flags at a concert of Lebanese indie rock band Mashrou' Leila in Cairo.
Homosexuality is not explicitly banned under Egyptian law, but LGBT people are routinely arrested on charges of debauchery, blasphemy and immorality in the deeply conservative country.