Floyd Mayweather Jr has dropped the strongest hint yet that a fight with Conor McGregor is set to be agreed a week on from the Ultimate Fighting Championship superstar signing his half of the deal. The pair appear on course for a boxing-rules clash in 2017 following months of speculation regarding a bout, following significant developments in the negotiations.
An agreement over the purse split between McGregor and his employers the UFC, led by president Dana White, was reached last week. Though the terms of the share are unknown, the Irishman could make as much as $75m (£58m) from the clash – more than twice what he earned during the whole of 2016.
The onus is now on Mayweather's team, with advisor Al Haymon and Leonard Ellerbe, chief executive of his promotion company – leading talks for the 40-year-old to come out of retirement for the first time since September 2015. And the 49-0 fighter has indicated he is ready to sign off on the deal.
"They said Conor McGregor signed his end of the deal," Mayweather said. "I look forward to signing my end of the deal. I haven't signed my end of the deal yet so once I get home, I'll communicate with my team, I'll talk with Al Haymon, I'll talk with Leonard, and we'll see what we come up with. We'll put all our great minds together and we're gonna have another superfight."
The clash between the biggest names in boxing and the UFC is expected to have global appeal and could rival Mayweather's fight with Manny Pacquiao in 2015 which grossed $600m as pay-per-view records were smashed. The enormity of the bout means speculation over the undercard has already begun, with the likes of boxer David Haye and mixed martial arts star Jimi Manuwa linked with appearing.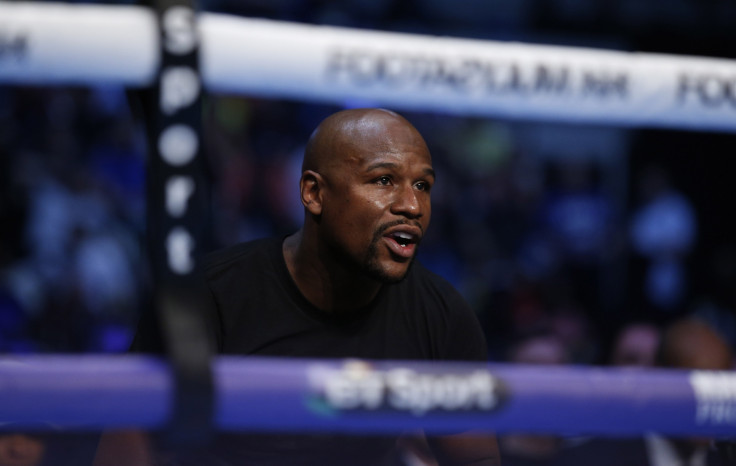 But with the clash being fought under boxing rules Mayweather wants to use the event to showcase the best fighters from his own stable, including Gervonta Davis – fresh from his super-featherweight title win over Liam Walsh – and Swede Badou Jack. "If me and Conor McGregor get in the ring, and I believe it will happen, I'd love to have Gervonta Davis on the undercard," he added. "I would also like Badou Jack to be on the undercard."
IBF and WBA heavyweight champion Anthony Joshua is also keen to feature on the event undercard after claiming the fight will "go down in history" as one of the biggest in the sport – an offer which Mayweather is considering. The Briton sensationally beat Wladimir Klitschko via an 11th round stoppage in April but his return to the ring is as yet unconfirmed.