David Haye is keen to face British MMA veteran Jimi Manuwa in a boxing bout that could take place on the undercard of a potential future meeting between Floyd Mayweather Jr and Conor McGregor, with talks involving the UFC's fourth-ranked light-heavyweight already underway.
While speculation regarding a lucrative $100m (£80m, €93m) clash between Mayweather and McGregor has raged on unabated for months now, the prospect of a supporting cross-sport contest was first raised earlier this month when, following a stunning first-round knockout of Corey Anderson in the main event of UFC Fight Night 107 at London's O2 Arena, Manuwa immediately called out Haye during a post-fight interview with Dan Hardy.
"David Haye, let's do this," he said. "Dana White, Eddie Hearn, let's make it happen."
A confident Manuwa later followed up that initial provocation by taking to Twitter and asking the former WBA heavyweight champion how long it would take before he was fully recovered from achilles surgery undergone in the aftermath of a shock 11th-round stoppage defeat to Tony Bellew.
Questioned about Manuwa during a recent Q&A session conducted via Instagram, Haye appeared very open to the possibility of a fight and confirmed that both his compatriot's camp and the UFC had already been in touch.
"The answer is a resounding yes," he replied when asked if he would entertain such an idea. "I was very impressed with his quick knockout the other night at the O2 Arena and if any of the mixed martial artists can convert over to being a successful boxer, he definitely has the body shape and the style to do so.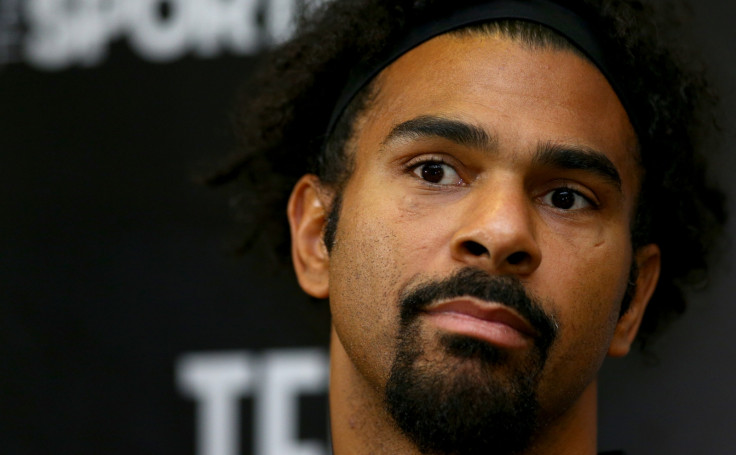 "We've heard from Manuwa's management and the UFC, so this is something that we're looking at at the moment. Obviously it's a little way off being confirmed, but it's a fight that would unify a lot of the fans from both UFC and boxing and make a mega event."
In addition to Mayweather vs McGregor and Haye vs Manuwa, Roy Jones Jr vs Anderson Silva is another potential crossover boxing bout that has been mooted over recent months. Nick Diaz was recently challenged by Jean Pascal, while younger brother Nate applied for a boxing license in the state of Nevada. Amir Khan, co-founder of the team-based Indian MMA promotion Super Fight League (SFL), recently reiterated a desire to try his hand at mixed martial arts.