A 27-year-old Syrian man detonated a bomb, believed to be in his backpack, after he was refused entry to an open-air music festival in the German city of Ansbach, west of Nuremberg, on Sunday (24 July). The explosion killed the attacker and injured 12 others, with three seriously wounded, according to reports.
The festival was cancelled with around 2,500 people evacuated from the site. Joachim Hermann, Bavaria's Interior Minister, told a news conference that the contents of the backpack would have been sufficient to kill and injure many more people, had the explosion taken place in a more densely populated area.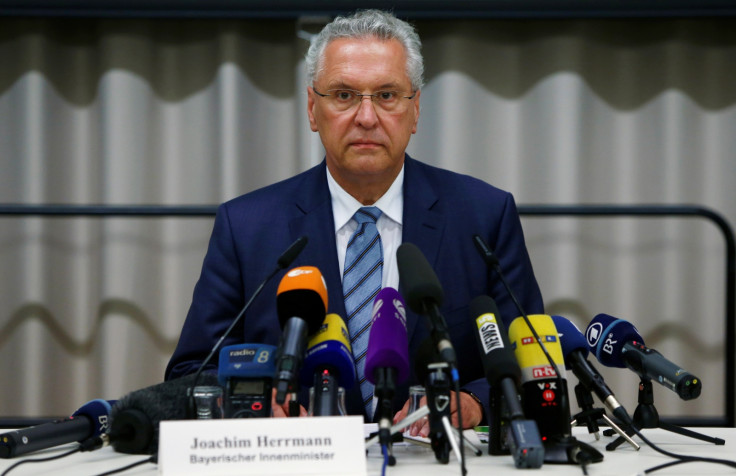 "We don't know if this man planned on suicide or if he had the intention of killing others," Hermann said. Investigations have not found any evidence of terrorism, but has not yet been ruled out as a motive for the attack. The type of explosive used has not yet been established either, but Hermann told journalists that metal parts were used in the improvised device.
The German Interior Minister stated that the attacker was of Syrian nationality and entered Germany in 2014. His application for asylum was denied a year ago but he was allowed to remain in the country on a temporary basis due to the ongoing hostilities in Syria.
The suspect resided in a hotel in Ansbach. He had been living in Absbach since 2 July 2015 According to Hermann, the Syrian man had tried to commit suicide twice and had received treatment in a psychiatric hospital. A special commission has been set up to handle investigation into the incident.
Police said that it is still not known whether the attacker had a radical Islamist background, with investigations currently focused on the man's communications, according to reports by RT News. The Syrian's mobile phone has been found and is now being examined by specialists.
Meanwhile, police are asking for members of the public to send in any footage they have of the attack.
Following the explosion on Sunday (24 June), which occurred at around 10pm local time (9pm BST) near Eugene's Wine Bar, initial reports claimed that the blast was caused by a gas explosion, but it was later stated that it is was caused by a detonated device.
In an updated statement police said that the suspect was first spotted by security staff at the Ansbach Open concert at around 9.45pm. After he was refused entry into the festival, he sat outside a local wine bar where at around 10.10pm, he detonated the explosives, according to witnesses.
Ansbach is situated about 40km from Nuremberg in the German state of Bavaria. A town house located near the scene is being used as an operations centre as police and rescue workers work at the scene. A helicopter has also been deployed to the scene.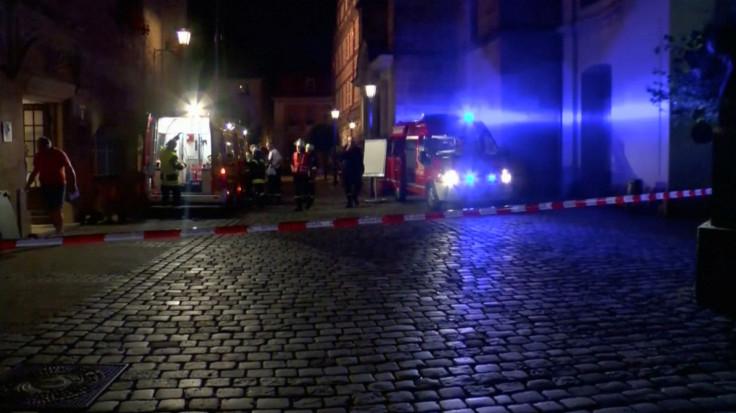 This is the third attack in the state of Bavaria within a week. On Friday 22 July, nine people were killed when 18-year-old Afghan David Ali Sonboly went on a rampage near the Olympia shopping centre in Munich.
Earlier on Sunday (24 July), a Syrian asylum-seeker killed a woman and injured two others after attacking them with a machete in Reutlingen, near Stuttgart.