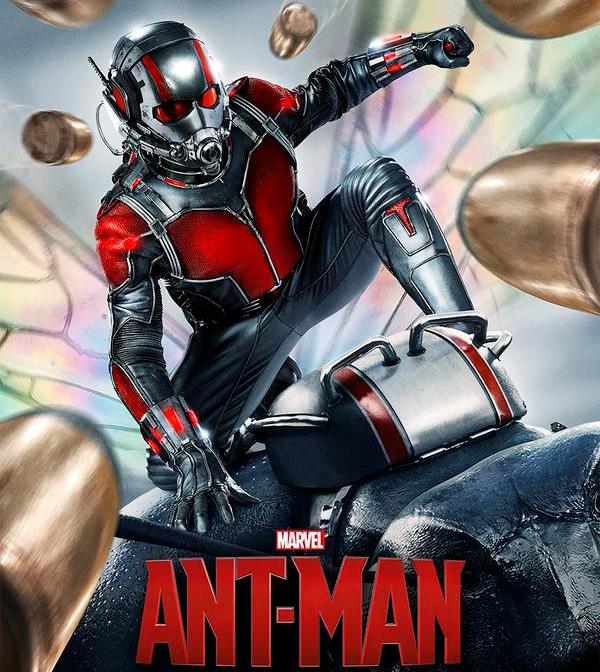 Ant-Man director Peyton Reed shared some updates on the hit film's upcoming sequel, during Walt Disney and Marvel Studios' press event to preview some of the extras available on the upcoming Ant-Man Blu-ray. Titled Ant-Man and the Wasp, the film is slated for release in 2018 and Reed revealed that the team had started work on the script.
Regarding the sequel, Reed said they were "starting the writing process". Now that the rules and environment have been established, the film is free to go to some "unexpected places". One thing Reed is looking forward to exploring is the relationship between Ant-Man (Paul Rudd) and Hope Van Dyne (Evangeline Lilly), the future Wasp. (via Newsarama)
"Part of thing that we're going to explore, as shown in the comics, is how [the Ant-Man and Wasp] are such a great duo and partnership. Part of that, in any partnership, is how they relate to each other as people. Where will their personal relationship be at that point, and what will be their fighting style together?"
Another interesting aspect from the comic books that fans are hoping to see in the sequel is the character's big transformation to Giant-Man. Reed accidentally touched upon that subject in an earlier interview.
When Reed was asked when fans might see Scott Lang or even Hank Pym (Michael Douglas) take on the Giant-Man form, which both characters did in Marvel Comics, the director could have accidentally dropped a spoiler in response:
"Listen, I think with Hank Pym and Scott Lang, and with that technology, I think it's safe to say at some point somewhere you're going to see some real growth...," said Reed, pausing to look at the camera before continuing, "...for that character. I hedge my bet there, because it could be sort of growth as a human being, emotional growth, or literal giant growth. There's a good chance of that."
Meanwhile, fans will get to see Ant-Man back in action next year (2016) in Captain America: Civil War.