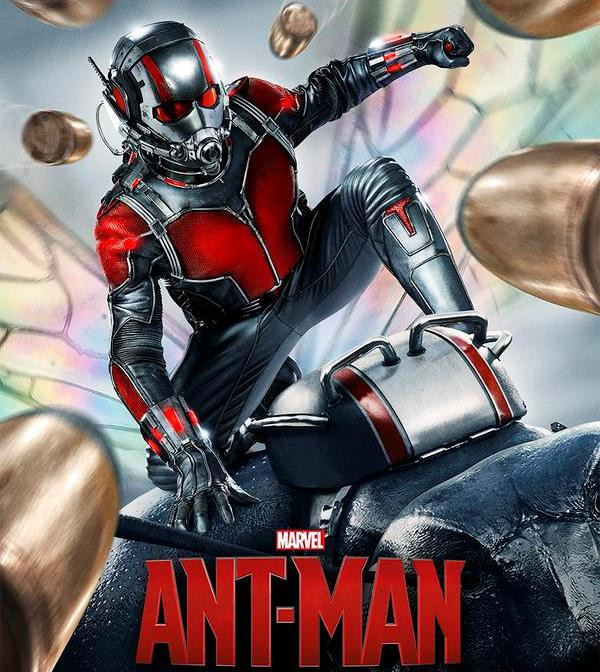 New details regarding Ant-Man's "big" appearance in Captain America 3: Civil War have surfaced online. Rumours of Scott Lang taking on the Giant-Man form in Civil War have been circulating for quite some time now. While Ant-Man is confirmed to appear in the upcoming Marvel film, not much is known about the details of his role.
However, Ant-Man director Peyton Reed recently fuelled those "Giant-Man" rumours in his recent interview teasing the character's big transformation. (Via Screen Gonzo)
When Reed was asked when fans might see Scott Lang (Paul Rudd) or even Hank Pym (Michael Douglas) take on the Giant-Man form, which both characters did in Marvel Comics, the director could have accidentally dropped a spoiler in response:
"Listen, I think with Hank Pym and Scott Lang, and with that technology, I think it's safe to say at some point somewhere you're going to see some real growth...," said Reed, pausing to look at the camera before continuing, "...for that character. I hedge my bet there, because it could be sort of growth as a human being, emotional growth, or literal giant growth. There's a good chance of that." (Via ComicBookMovie)
One of the end-credit scenes in Ant-Man has already teased that the Marvel superhero might help Cap and The Falcon rescue Bucky Barnes aka The Winter Soldier escape from captivity. But what remains to be seen is whether he helps them as Giant-Man.
According to CBM, rumours also suggest that Scott Lang will, "Reach new heights (specifically about 15-20 feet tall) when he returns in Captain America: Civil War. And if true, which it likely is judging by Peyton Reed's sly response and the rumour's source, Giant-Man will certainly be visually unique for the Marvel Cinematic Universe."
Captain America: Civil War is slated for release on 6 May 2016.