Ant-Man was subject to what had been labelled as a 'turbulent production' over the years, due to its numerous discarded screenplay drafts, conflicting schedules and difficulties obtaining filming rights in proposed locations.
However, the biggest spanner in the works was undoubtedly planned director Edgar Wright dropping out of the movie after almost 13 years of working on the project, just a few weeks before they were set to film.
Luckily, Yes Man director (and self-confessed Marvel enthusiast) Peyton Reed was there to step in when the picture unexpectedly became leaderless. But while he acted as the movie's hero in a sense, Reed is insistent that Wright's influence is still present within the film, and is grateful for the material that the Hot Fuzz helmer left him with.
Speaking at the UK press conference ahead of Ant-Man's release, the 51 year old stated: "It's fair to say that none of us would be here, and there might not have even be an Ant-Man movie, if it wasn't for Edgar and Joe [Cornish, who co-wrote the story with Wright] and that should absolutely be said.
"That idea to make Ant-Man with a heist movie structure was all Edgar and Joe. That idea of Hank Pym and Scott Lang as mentor and a pupil – again that was all theirs.
"Also, the idea of a movie that drives toward a third act where the big battle between the good guy and the bad guy takes place in a little girl's bedroom. That was always there from the beginning and I stand by the fact that I think that's genius. I love it!"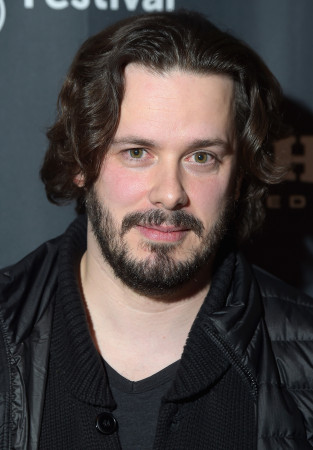 A comic book fanatic since he was young, Reed went on to detail what he offered up when he joined the movie and what interested him about the project when he came aboard in June 2014.
"[Co-screenwriter] Adam [McKay] and I bonded over the fact that we were both kids who grew up reading those comics. So in that sense, there were elements in the comics that had not made their way into the script that we wanted to bring to it.
"Then also, it wasn't lost on me that Hank Pym in the comics is a complicated character and we had a very complicated man playing that character. Michael [Douglas], who has made an amazing career out of playing characters with, I think it's fair to say, a lot of grey area, so there was that to explore a little more.
"It also always appealed to me with this movie that at the centre, there's two fathers and two daughters and there was a lot of emotionality to be mined in that."
Fans of Wright's cinematic style will no doubt be pleased, as Reed concluded: "It really was an evolution, but I have to say I think the spirit of what Edgar and Joe created from the beginning is still very much a part of the DNA of the movie."
The film has been met with overwhelmingly positive reviews, with many critics stating that one of the most pleasing things about the movie is the presence of Wright and his distinctive style of humour. So, if those reviews and Reed's latest revelations are anything to go by, those who let out a heavy sigh when he opted out of helping portray Scott Lang's story on the big screen will not be left disappointed.
Ant-Man will be in UK cinemas from 17 July.