It seems like it is full steam ahead on yet another live-action Disney adaptation, as Paul Thomas Anderson has been brought on board to pen the screenplay for Robert Downey Jr's Pinocchio, with the idea that he could potentially go on to direct as well.
The Boogie Nights creator may not initially seem like the most obvious choice given his adult-heavy filmography, which includes movies such as Magnolia, The Master and There Will Be Blood, but Anderson and Downey have supposedly wanted to collaborate for a while and this might be why the Avengers: Age Of Ultron star has got him involved.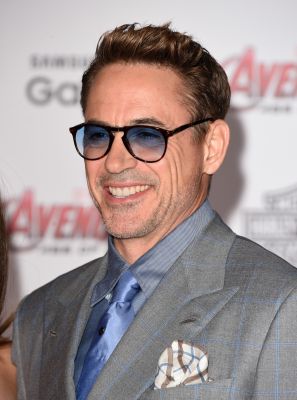 The 50- year old was originally set to play the lead in this year's Inherent Vice but, due to his Marvel obligations getting in the way, Anderson cast Joaquin Phoenix instead, so this opportunity gives them the chance to work together finally.
Additionally, details of the intended movie have been kept very much under wraps, so who is to say he will be a bad fit when no-one currently knows what the remake will be like. It might even take a more grown-up approach to the well-known tale, particularly as it undoubtedly has its darker moments within the story.
Downey has reportedly had this project in development for years now but has been forced to speed up production due to the influx of live-action movies that Disney is creating as of late.
The trend all started with Tim Burton's twisted take on animated classic Alice In Wonderland in 2010, which grossed over a billion dollars worldwide. Then came Angelina Jolie's Maleficent which made $758m (£485m) just last year. And most recently Cinderella was brought to the big screen once again, starring Helena Bonham Carter and Cate Blanchett.
With huge successes like these, it is understandable why Disney currently has four future live-action interpretations lined-up, which will see favourites The Little Mermaid, Dumbo, The Jungle Book and Beauty And The Beast all get a real-life revamp.
Dumbo will be directed by Burton but is still in it is very early stages. Beauty And The Beast, starring Emma Watson, Ewan McGregor and Ian McKellen, has already begun shooting for its 2017 release and Jon Favreau's The Jungle Book, which features names such as Scarlett Johansson, Ben Kingsley and Christopher Walken, is also in its filming stages.
Thanks to its long-time in the making, Pinocchio has seen screenplay drafts written by the likes of Hannibal creator Bryan Fuller and Jane Goldman (Kingsman: The Secret Service), however they must not have fit with Downey's vision as their ideas were cast aside. The Giver writer Michael Mitnick wrote the third attempt at a story, which Downey had allegedly been tweaking for six months before turning to Anderson to create some new material.
Downey is said to be playing Geppetto, the toymaker who fashions the iconic wooden puppet before he is turned into a living doll, and as it stands, he is the only actor linked with the movie.