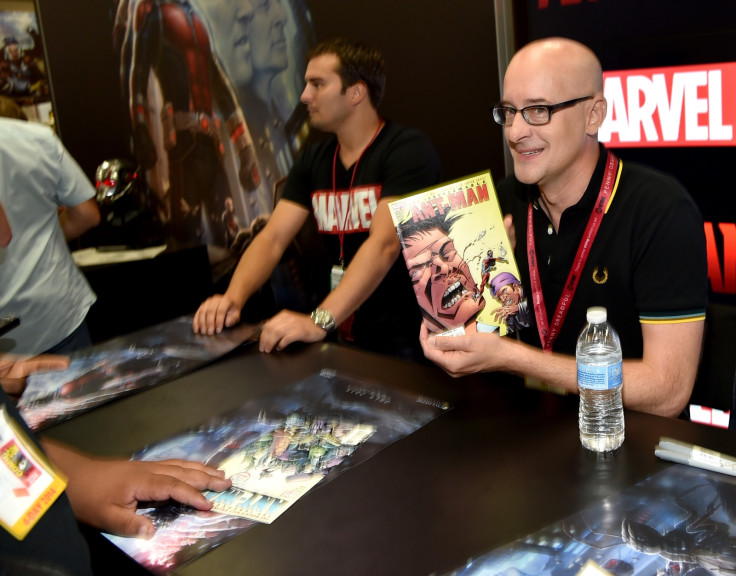 The release date of Ant-Man release date being so close to juggernaut Avengers: Age Of Ultron was always going to be a risky move when it came to the upcoming movie about one of Marvel's more polarising heroes.
For a little while, it even seemed to get lost in the Avengers' huge promotional shadow, what with the first official trailers being released just as fans were reaching optimum hype level in regards to the likes of Iron Man, Hulk and Captain America.
This teamed with the fact that the film has been uncomfortably making its way to cinema screens since 2006 and that previously pinned director Edgar Wright pulled out of the project just a month before production was set to begin, comic-book fans are starting to hail Ant-Man as a bit of a write-off before its even been released.
However, in an interview with Cinema Blend, director Peyton Reed admits he views the lowered expectations as more of a blessing than a hindrance, as it strengthens the movie's chances at leaving doubting audiences pleasantly surprised. So much so even that he almost thrives on it.
"I really like the idea that anybody walking into the movie theatre lobby could see a print of Ant-Man where it's going to be Paul riding an ant or whatever, and think, 'Well, that looks ridiculous. How is Ant-Man going to be cool?" he told the entertainment site.
Confident Reed went on to answer to his own question by saying: "This movie is answering in a very definitive way how it can be cool. I like that."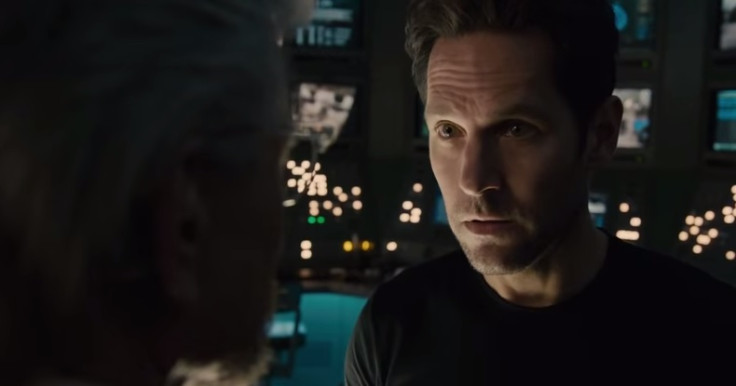 The 50-year-old went on to claim that led to a freer environment when it came to production, meaning he was able to make the exact film he himself intended to.
He said: "I don't really know that that's the situation but to me there is an underdog feeling about the movie. As a film-maker, you maybe tend to only get one chance to be an underdog, like maybe your first movie – and it either does well or it doesn't, and then you don't have that position anymore."
Much like the reception when Marvel announced it was making a Guardians Of The Galaxy movie, superhero fans being unfamiliar with the characters plays a part in their uncertainty as to whether the film will be successful. However, there's no denying most naysayer's fears regarding Ant-Man stem from the fact that its central hero is such a, well, weird one.
In the comic books, Ant-Man was actually Hank Pym (Michael Douglas in the motion picture) but within the movie, it is Paul Rudd's character Scott Lang, an expert thief recruited by Pym, who dons the famous suit and is then able to shrink down to microscopic size.
Reed is not naive to people's preconceptions about the subject matter either: "Controlling ants is the weirder power," he explained to Cinema Blend. Regardless, he thinks the ant aspect of the movie is one of its most interesting and something that sets it apart from other larger-than-life superhero films, we've seen as of late. "You have this sort of freedom to create these situations with this army of ants and to see how something so small can be mobilised."
He shared a similar attitude in a past interview with Collider, where he confessed that while he feels the responsibility of upholding the Marvel franchise, he has noticed they are starting to branch out into more obscure projects as they move into the scheduled third phase of their upcoming titles.
Reed said: "There's always the responsibility and pressure, I mean, no one wants to make a bad movie, you want to make a great movie and I think, to me, what I've witnessed at Marvel is [they're] just on to the next thing and this and attacking this thing.
"Again, I like that because there's this hunger about not repeating yourself and trying different stuff and, 'Hey, we've had success, let's use that to try some other weird different things' like I think Phase 3 is going to embrace the weirdness."