Ant-Man plot details: Paul Rudd wraps filming; Trailer will be out soon?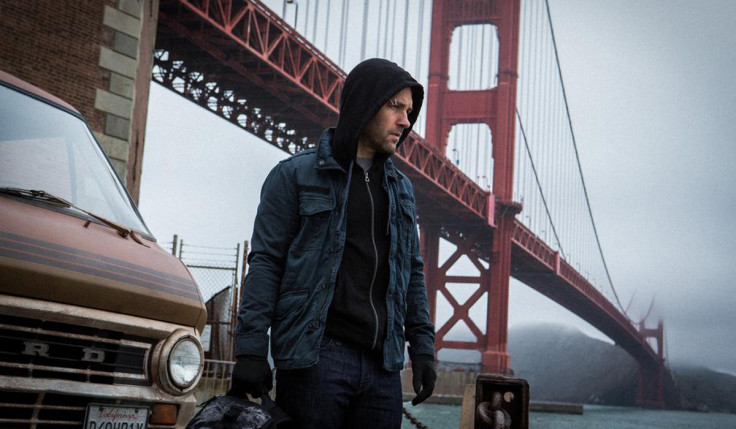 Paul Rudd, who will be taking on the role of Ant-Man in Marvel's upcoming movie, has officially wrapped filming for his part.
Director Peyton Reed took to Twitter to announce the news.
Ladies and gentlemen, that is an ANT-MAN picture wrap for Mr. Paul Rudd!

— Peyton Reed (@MrPeytonReed) December 5, 2014
He also posted a picture of a man in a red suit riding a giant ant:
And that's it! Principal photography on ANT-MAN is now complete. The ants have left the building. Stay tuned... pic.twitter.com/xj5h9qFyo6 — Peyton Reed (@MrPeytonReed) December 6, 2014
Meanwhile, Reed will continue to work on location in Atlanta. According to reports, shooting will end soon and a teaser will be out soon.
Comicbookmovie speculated, "it surely can't be too long until we get some images from the movie or possible even a teaser trailer."
The website also said that the first trailer might come out with the Super Bowl and then with Avengers: Age of Ultron on 1st May, 2015.
Previously, Marvel shared an exclusive first look at the upcoming film's Ant-Man at the Marvel Unlimited Plus members-only event held at the New York Comic-Con in October.
The Ant-Man footage starts with Hank Pym introducing himself to a tiny armoured Scott Lang as Ant-Man running through the streets. Pym also shows Lang a relatively large fly that he uses for mobility purpose.
Plot details and characters:
Marvel has been very secretive about the Ant-Man movie, especially concerning the roles its actors are playing.
Judy Greer, while in an interview with HeyUGuys.com, revealed that she will be playing Scott Lang's ex-wife in the movie.
Greer said: "I'm Paul Rudd's estranged ex-wife. We have a daughter together and our relationship is, well, estranged, but I feel like my character is still rooting for him to succeed. I guess that's about as much as I can say. They gave us all these papers of things we're allowed to say and things we're not allowed to say, and I left them in Atlanta. Sorry! [Laughs]"
Paul Rudd stars as a master thief who teams up with Michael Douglas as scientist Hank Pym.
The plot summary of the movie reads: "Armed with the astonishing ability to shrink in scale but increase in strength, Scott Lang must embrace his inner-hero and help his mentor protect the secret behind his spectacular Ant-Man suit from a new generation of towering threats. Against seemingly insurmountable obstacles, Pym and Lang must plan and pull off a heist that will save the world."
The movie will be out on July 17, 2015.
© Copyright IBTimes 2023. All rights reserved.