Conor McGregor and Floyd Mayweather could break the previous pay-per-view record of 4.4 million buys held by Manny Pacquiao and the latter if the crossover fight between the Ultimate Fighting Championship (UFC) star and the boxing legend takes place, according to the former's manager Audie Attar.
Talks about a mega-money fight between the two aforementioned fighters began at the end of last year and during the initial stage, that's what it was – just talk. It has since escalated with the UFC entering the fray and Dana White confirming that he is interested in making the fight happen.
Moreover, Mayweather also confirmed that he will come out of retirement to defend his 49-0 record against the UFC lightweight champion. The three camps are in discussion about making the fight happen in the coming months, but McGregor's manager has calmed the excitement after revealing that it is still a work in progress and no deal is yet in place.
"Listen, I think there's fan interest, and I think that's brought us to a point where this may happen," Attar said during an appearance on The MMA Hour, as quoted on MMA Fighting. "But we'll see. Nothing is set in stone. I think it's one of those things that's a work in progress, but it's definitely trending in the right direction."
"I think first and foremost it's just the fan interest. I think Floyd and Conor organically just going back and forth, that kind of picked up the fan interest. Credit to Dana White and the UFC for recognizing a huge opportunity and wanting to be involved. I think that's really the...I would say evolution of this whole thing.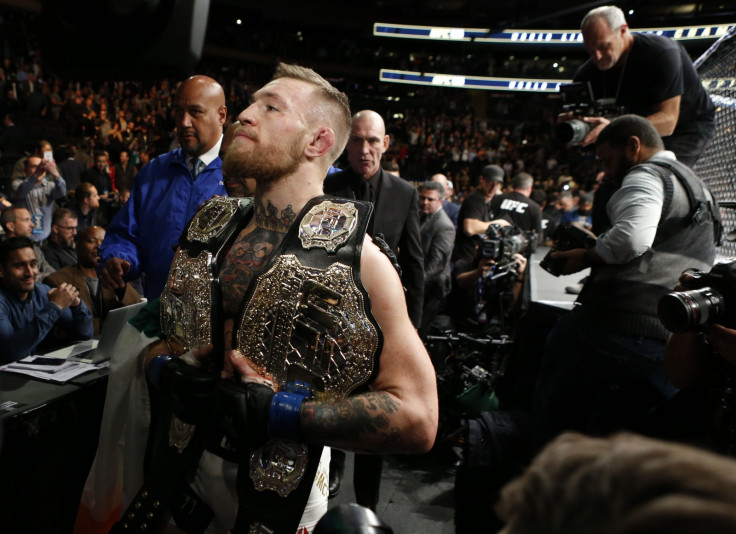 "I think in today's age of social media and media picking up on story lines and banter, people can also quantify and measure the viability of something like this from a business standpoint. It's all happening organically, which is good," McGregor's coach explained.
McGregor and Mayweather have been locked in a bitter verbal feud since the very start and now the former's coach John Kavanagh has joined the bandwagon. He mocked the five-division boxing world champion by reposting a video on his official Instagram page, which spoofs the American running from the Irishman with the caption: "Ready or not..."