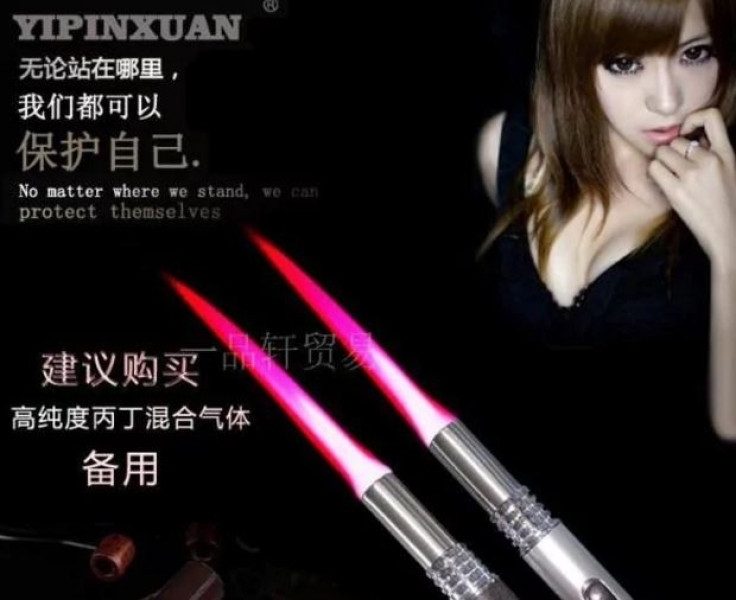 A mini flamethrower which can spurt out flames half a metre long is being sold in China to help women fend off sexual predators.
The butane gas-powered devices are billed on shopping websites as an "anti-pervert weapon" that can be discreetly carried in a ladies' handbag.
Some the size of regular lighters emit small flames, but other larger models can shoot fire up to 50cm at temperatures of 1,800 degrees Celsius (3,300 Fahrenheit) – so hot they can melt metals like copper and aluminium.
Adjustable nozzles also allow them to be directed at multiple angles.
Vendors speaking to The Beijing Youth Daily about the products boasted of how they can be used to "scald or even disfigure an attacker," leaving permanent scars.
Other vendors say the devices are simply intended to scare attackers away, with one saying: "Most people who see the fire will run."
Sold online for between £10 and £35, it is not certain when the mini flamethrowers first appeared on the market.
But hundreds have reportedly been sold per month since concerns among Chinese women grew over a spike in sexual harassment at the start of the summer.
Police have said the devices are technically illegal to ship through the post, but that hasn't stopped eBay-style websites like Taobao continue to sell them.
It's a number of "anti-pervert" products for sale on the site, including rings that double as spikes, credit-card knives and key-ring daggers.
Concern has been expressed in local media over the dangers the flamethrowers could pose.
"Of course perverts are scary, but what's even more scary are these 'anti-pervert devices," read a recent opinion piece on cjn.cn, a Wuhan-based news portal.