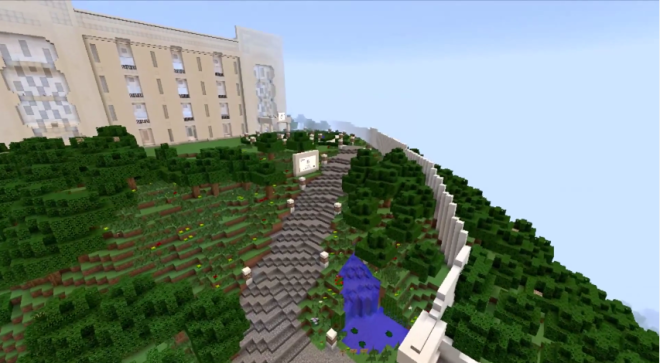 In Minecraft you can build anything you set your mind to, but a walk-in smoking clinic? That's a new one.
Swedish ant-smoking organisation A Non Smoking Generation (ANSG) has created the "Fear Clinic" which invites teenagers to enter and chat with on-call experts.
ANSG chairman Ann-Therese Enarsson explains: "With the Fear Clinic we want to help young people to talk about fears, instead of hiding them behind a cigarette."
They want teenagers to open up about their problems and the reasons behind their smoking.
It has been created in response to survey reporting that six out of 10 Swedish children see smoking as a sign of being fearless and that anti-smoking ad campaigns have zero effect.
ANSG has uploaded a series of videos online to raise the Fear Clinic's profile and explain how it works. You can watch the video below, but it is in Swedish.
The group has hired popular (really, really popular) YouTube personality Joseph Garrett to help make videos about the clinic.