A pair of teenagers in Georgia were charged with the fatal shooting of Antonio Santiago, a 13-month-old baby, and wounding his mother on Friday 22 March.
Sherry West was strolling in the leafy suburb of Brunswick with her baby when she was approached by a teenager, accompanied by a younger boy, asking her for money.
"He said, 'I'm gonna kill you if you don't give me your money,' and I said, 'I swear I don't have any,'" the mother told WAWS-TV.
She said they wouldn't take no for an answer and a brief struggle ensued.
"He says, 'Well, I'm gonna kill your baby.' I put my arms over my baby and he shoves me. And then he shot my baby right in the head."
The boy's father, Luis Santiago, said: "He was special ... He had the bluest, bluest eyes."
According to eyewitnesses, one of the teens fired four shots, grazing West's ear and striking her in the leg, before the teenager walked around to the pram and shot the baby in the face.
De'Marquis Elkins, a 17-year-old, is charged as an adult with first-degree murder, along with a 14-year-old who has not been identified because he is a juvenile, Police Chief Tobe Green said.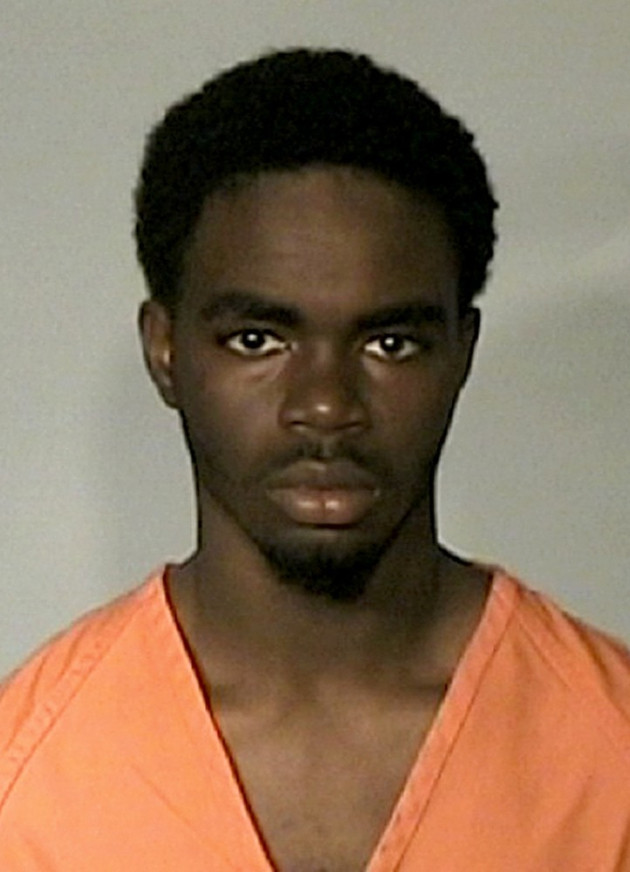 Police announced the arrest on Friday afternoon after looking through school records and canvassing neighbourhoods searching for the pair.
West said detectives showed her photographs of about 24 young men. She pointed to one, saying he looked like the gunman.
"After I picked him, they said they had him in custody," West said. "It looked just like him. So I think we got our man."
West said she thought the other suspect looked much younger: "That little boy did not look 14."
The police chief said the motive for the "horrendous act" was still under investigation and the weapon had not yet been found.
"I feel glad that justice will be served," West said. "It's not something I'm going to live with very well. I'm just glad they caught him.
"I'm always going to wonder what his first word would be."