Apple accidentally reveals iPhone 8 design in HomePod firmware gaffe
'A lot of people at Apple are going to have a nasty Monday'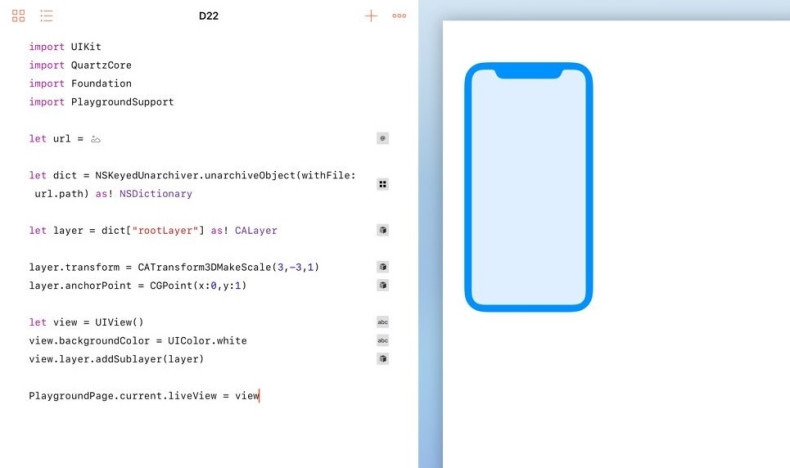 Apple has inadvertently revealed the most authentic look yet of the next iPhone, and how the new handset will feature a screen which stretches across its entire front, removing the iconic home button.
The so-called bezel-less design significantly improves the handset's display-to-body ratio and is the biggest visual change yet in the iPhone's 10-year history.
The image, a simple blue graphic showing how the screen sits within the phone's body, was unearthed in firmware belonging to Apple's upcoming smart speaker, the HomePod.
As well as the image, application developer Steve Troughton-Smith found many references to "BKFaceDetect", which is understood to be a facial detection system used to unlock the new iPhone.
A number of software developers were able to grab the HomePod software after it was mistakenly pushed out to them by Apple on 30 July, several months before the speaker's expected December release date.
BK is believed to be short for BiometricKit, a new set of iPhone features which will sit alongside the pre-existing HomeKit, for controlling smart home devices, and HealthKit, for connecting to exercise gadgets and monitoring fitness. The numerous references to BKFacedetect, Troughton-Smith claims, means the iPhone 8 will have an infrared camera to unlock it with a scan of the owner's face.
It has previously been reported that such a system could supplement or even replace Touch ID, Apple's fingerprint reader.
"I can confirm reports that HomePod's firmware reveals the existence of upcoming iPhone's infrared face unlock in BiometricKit and elsewhere...A lot of people at Apple are going to have a nasty Monday," Troughton-Smith tweeted on 31 July. He followed this with an image of the new iPhone, plucked from the firmware and widely considered as the first piece of indisputable evidence that this is what the new iPhone will look like.
The image comes soon after a piece of the new iPhone's packaged appeared online. The card insert, demonstrating how to remove the SIM card tray, as seen in the box of all previous iPhones, shows the same design of a handset with thin bezels and a screen which is indented at the top to make space for the front-facing camera, sensors and speaker. The new iPhone is expected to be revealed at a media event in September, alongside updates to the current models, called the iPhone 7S and 7S Plus.