Apple has released a preview of the upcoming Mac OS X operating system featuring Notification Center, Messages and Game Centre.
The current Mac operating system - 10.7 Lion - was only released seven months ago, but the preview of Mountain Lion goes to show that the company isn't standing still and is continuing to unify the user experiance between iOS devices and the Mac.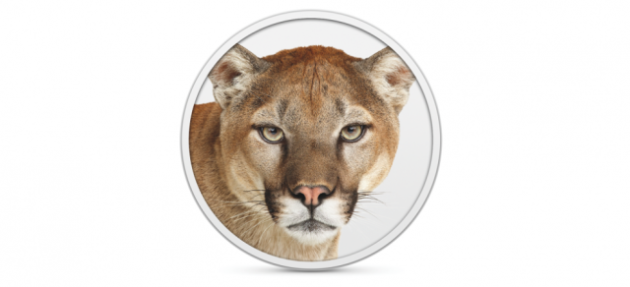 Given the name Mountain Lion suggests that this is not a major update to the operating system, but is instead an evolutionary upgrade - much as Snow Leopard was to Leopard - but the addition of applications first seen on iOS suggests that the two product lines will become even more unified in the future.
Keeping pace with iOS updates is no small feat, and Apple has announced that it will be releasing yearly updates for the Mac to keep up with the ever-changing iOS system.
Notification centers can be accessed by swiping from left to right with two fingers on the trackpad and reveals an almost identical interface to notifications on the iPhone and iPad - showing emails, messages, applications updates and more.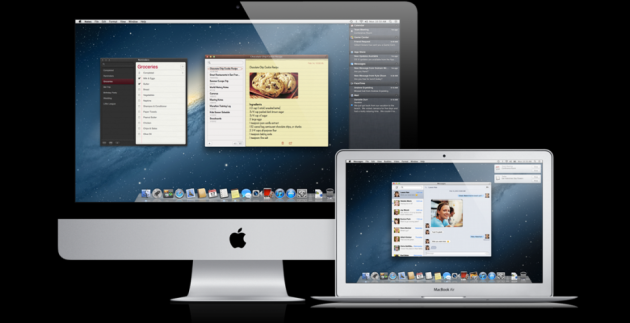 Back-from-the-dead iChat has been renamed Messages in keeping with the free messaging service found introduced on iOS 5 in October 2011. Apple is offering a free beta version of iMessage now to all OS X Lion users to try before Mountain Lion goes on sale in the summer.
Messages uses Apple's iCloud service to keep conversations on multiple devices up to date, so you can start a conversation on your iPhone or iPad, then carry on where you left off on your Mac.
OS X Mountain Lion will also being Game Center from the iOS platform to Macs and it is entirely cross-compatible with iOS devices; this means you can play Real Racing 2 on your Mac against friends playing on their iPhone, iPod touch or iPad.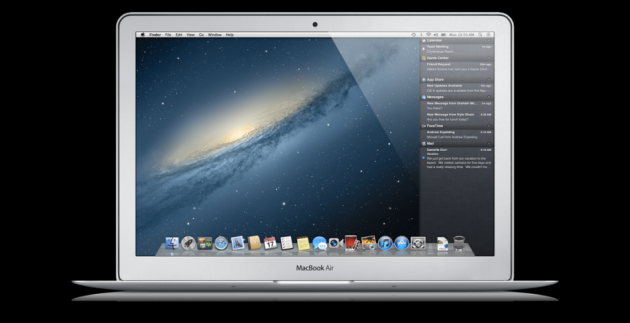 Continuing with the theme of giving OS X an iOS makeover, Notes, Calendar and Reminders will all feature on Mountain Lion and l look a lot like their iOS counterparts.
Twitter is heavily integrated into OS X 10.8; tweets can be sent from within applications as they can on iOS devices. For example, links in Safari and images in iPhoto can be tweeted without the need for a dedicated Twitter application like Tweetdeck. Sign in to Twitter once when installing Mountain Lion, and from then on everything can be tweeted instantly.
AirPlay in 10.8 menas that users can wirelessly stream content - such as films or photos - to the Apple TV set-top box, meaning that iTunes content on your Mac can be played on your television without the need for any wires.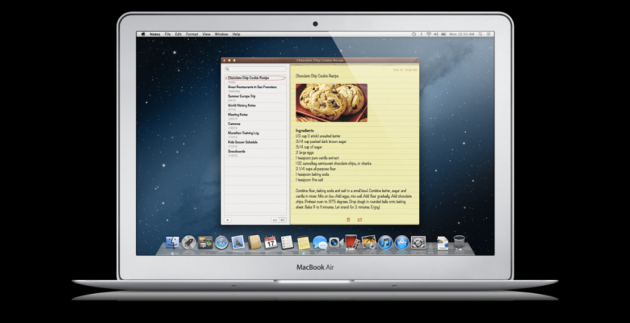 Gatekeeper is Apple's attempt at stopping users accidentally installing harmful or broken software. There are three security settings in Gatekeeper; the first lets users install whatever they want, as is currently the case with OS X Lion. The second level ensures that only applications that have either come from the Mac AppStore, or have a Developer ID attached to them. The most secure setting only allows applications from the Mac AppStore itself to be installed.
Despite recent rumors the voice-activated personal assistant Siri will appear on the Mac, the developer preview of Mountain Lion does not mention Siri at all. This doesn't mean that Siri won't be included by the time OS X 10.8 goes on sale in the summer, but it's probably the biggest omission from the iOS invasion of Mac OS.