Aston Martin has shown off what the interior of its electric-driven cars could look like in the future. Revealed at the CES technology show in Las Vegas, a special version of the four-seat Rapide features two huge computer screens instead of a conventional dashboard, similar to the Tesla Model S and Model X.
Painting a clearer picture of what the upcoming all-electric Rapide will look like – at least from the inside – the one-off prototype has a massive 13.3in HD screen where the car's traditional dashboard controls would be. The car's sat-nav, entertainment system, phone connection and climate can all be controlled via the touchscreen, just as they can in Teslas.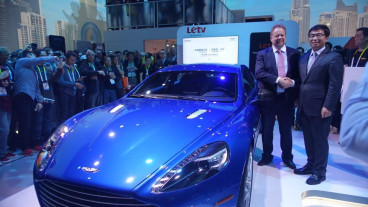 Joining this, there is a second, slightly smaller screen used to replace the regular car's instrument cluster. Measuring 12.2in, the screen shows speed, revs, gear, sat-nav instructions and what is playing on the stereo.
The screens have been produced by technology company Letv and use the firm's speech recognition software, as well as an in-car Wi-Fi connection to keep the software up to date.
Letv co-founder Ding Lei says the system gives the car "an internet brain" and brings the 100-year-old car maker into the future. Commenting on the project, Aston Martin CEO Dr Andrew Palmer said: "Aston Martin is renowned for the beauty and quality of its hand-crafted cars. The integration of Letv advanced connected technologies into this bespoke environment is a natural progression as we look to the future demands of our customers."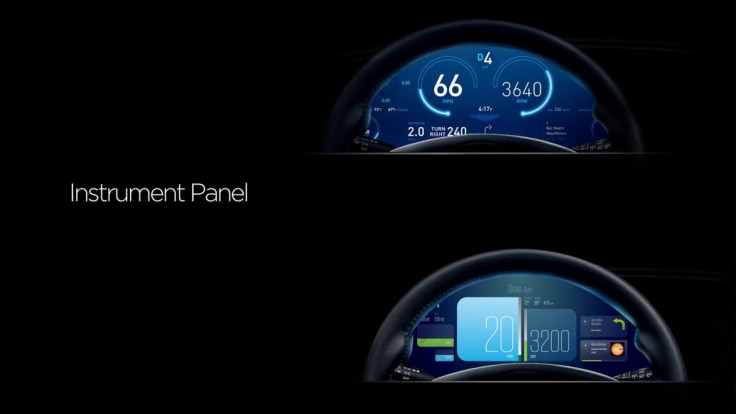 Aston Martin has already said it will produce an all-electric version of the Rapide and having now announced this partnership with Letv, we reckon this is the clearest look yet at what the interior of that zero-emissions car will look like.
Although primarily a technology show, CES has featured more car companies in 2016 than ever before. Audi, Volkswagen, Ford and Kia have all brought a range of prototypes to the show, while Faraday Future revealed the outrageous FFZero1 concept and Rinspeed showed off its modified, autonomous i8, complete with a drone parked on the rear deck.