Apple is believed to be working with Asian suppliers to produce an 8-inch iPad Mini to compete against the Amazon Kindle Fire and Samsung's Galaxy Tab range.
Speculation surrounding a smaller iPad - dubbed iPad Mini - has been around for some time, but The Wall Street Journal believes that suppliers have been shown designs by Apple showing a new device with an 8-inch screen.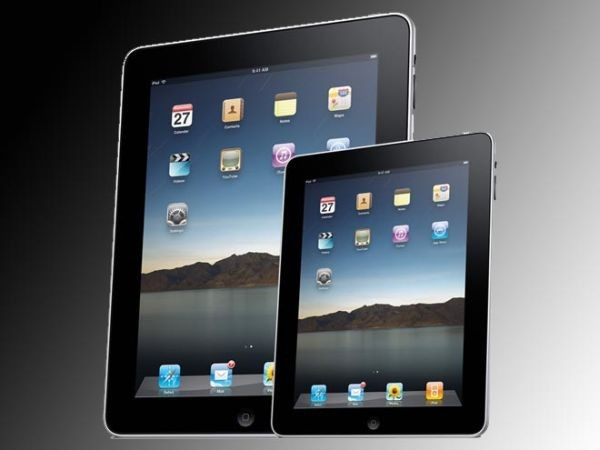 The publication reports that an unnamed person "said the smaller device will have a similar resolution screen as the iPad 2. Apple is working with screen makers including Taiwan-based AU Optronics Co. and LG Display Co. of South Korea to supply the test panels, the person said."
Keeping the same screen resolution as the iPad 2, but on a smaller device, would increase the pixel density, making the display appear sharper and allow every app ever made for the iPad to work perfectly on the smaller screen.
Apple is widely expected to be announcing the iPad 3 on 7 March, but as there have been no concrete leaks of components for the iPad Mini, a smaller tablet is not thought to be ready to be announced yet.
Producing an 8-inch iPad makes perfect sense if Apple wishes to compete against the Amazon Kindle Fire and Samsung's Galaxy Tab range, which offer smaller tablets at prices far below that of the 9.7-inch iPad.
Samsung announced that the Galaxy Tab 2 will arrive in the UK in March.
While most companies have struggled to enter the tablet market - take a look at HP's and BlackBerry's attempts - Amazon has seen great success with its $199 (£126) Kindle Fire, selling an estimated six million units in the run-up to Christmas.
Amazon is expected to release the Kindle Fire 2 in the second half of 2012 and - unlike the current version - make it available internationally, along with the regular Kindle ebook reader.
Introducing a smaller iPad would see Apple follow a similar strategy to that of the iPod, when the product range was expanded with the addition of first the Mini, followed by the Shuffle, Nano and Touch.